Total Talent
All together
better.
Total talent visibility is the ability to see the full picture of your extended workforce alongside your employees. Total talent management is the ability to see, make strategic decisions and act upon them. Critical data components include classification, location, strengths, skill sets, work styles, cognitive abilities and cost. All too often businesses miss out on productivity and quality-to-value measures from only looking at one side of the talent coin.
With one place to see all workforce data, a company is able to make true data-driven talent decisions, whether that's better understanding talent spend, if they have the right talent channels available, or simply seeing a full org chart for the first time.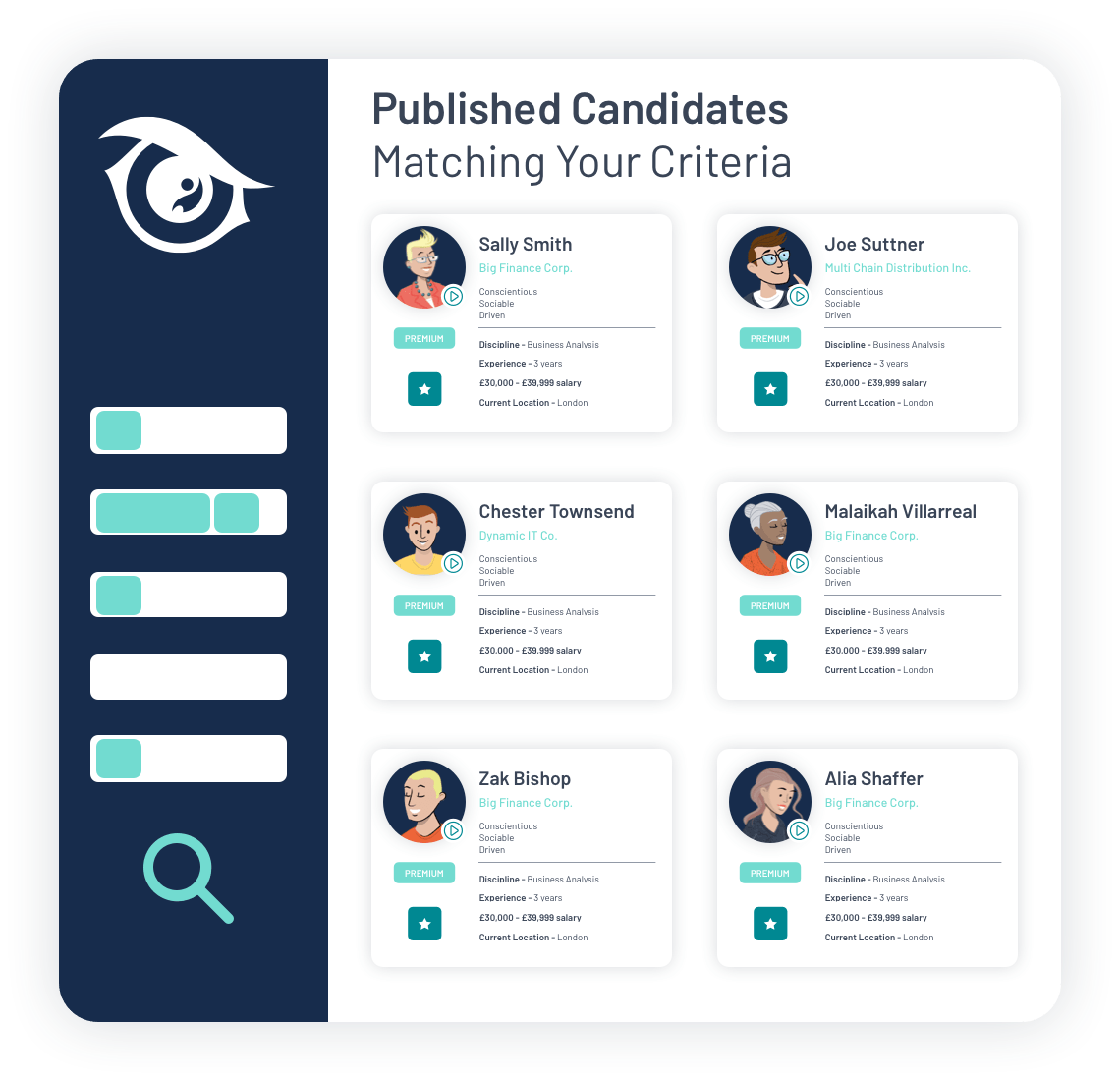 Together Everyone
By integrating PeopleHawk® into your organisation, you'll not only benefit from having visibility of your total workforce of existing staff, graduate intakes, shortlisted candidates and even freelancers, but from building a modern approach to being more agile, productive and competitive.
Achieves More
Save your business countless hours moving across disparate systems, unorganized spreadsheets and redundant work by moving to a world of total talent management; a one view advantage.
Bias-free decision-making
Great for species survival,
not for innovation.
Biases make us prone to errors that can have a significant impact on overall performance as they get in the way and can restrict ideation, creativity, and thinking for innovation outcomes. Our prior experiences and expertise cause 'errors' that limit our ability to thinking divergently and generate new ideas from a subconscious level.
Uncertainty Versus Innovation
The result is less creative thoughts and decisions causing us to jump to less than optimal outcomes because our brains have evolved to instinctively reduce uncertainty and keep us on the 'safe path' where ever possible. Great for species survival, not so great for innovation. Or for candidate selection.
Stick To The Script
With PeopleHawk® you don't have to worry so much about heavy candidate bias, because we've designed our platform to help you eliminate that. From search criteria that is absent gender adjectives, to personality quizzes and cognitive assessments that provide independent and objective measurements of personality traits, work styles and cognitive abilities we make it possible for you to evaluate every candidate in the same way.
Enter,
The Genie.
Our super clever Job Genie® produces an AI-Powered shortlist of candidates using our scientifically-validated profile data, meaning the shortlist is completely free from common bias. With a simple click of the Job Genie® button you can easily set the profile of the ideal candidate, both in terms of personality traits and cognitive abilities, then set the number of shortlisted candidates you want from your applicants and it's job done.