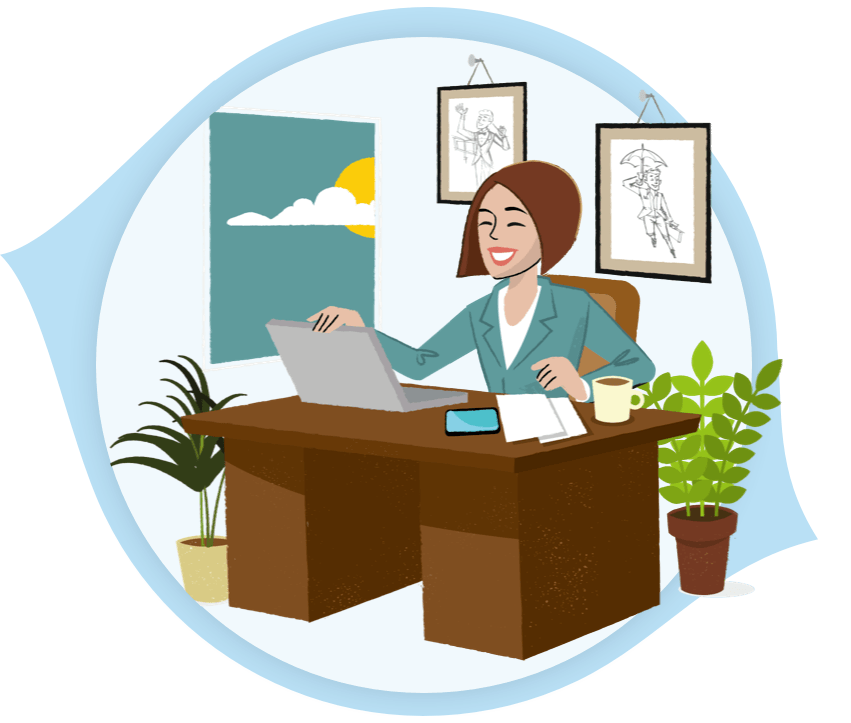 PeopleHawk® works
Experienced Candidates,
Time To Move Up.
Old-schoolers believe experienced workers will perform better, and will need less training and less time to get up-to-speed. But a growing body of scientific research confirms there is little evidence that work experience alone reliably predicts job performance. And hiring managers are already on to this.
That's why experienced candidates need to demonstrate their potential, which is more reliably evidenced by examining personality traits, work styles and cognitive abilities. That's what employers really want you to evidence. But how do you do that? Enter PeopleHawk®.
The people Platform
You are the entrepreneur of your career, even if you are employed by others.
Some people think that if they're not intending to move position then they don't really need to worry about keeping their resume up to date. Frankly speaking we completely agree. We wouldn't want you to keep that standby, chronological, traditional resume alive either. Because, truthfully it's not worth the paper it's written on.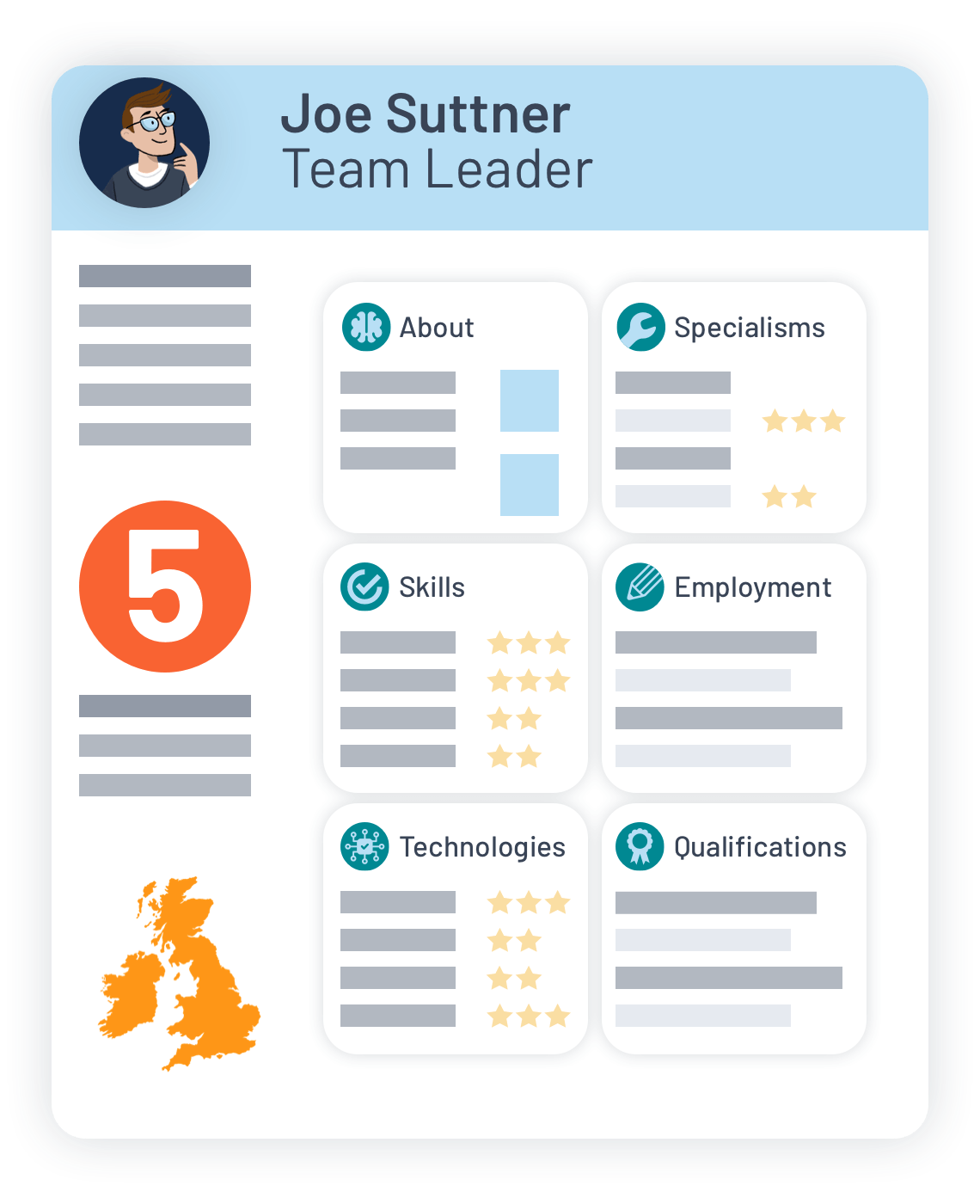 Stay Put.
In the digital age, there's no better way for experienced candidates to sell themselves than creating an online personal profile. But how or where do you do that? People in almost every industry try to do this across numerous disparate platforms, including both industry specific sites and generic platforms, like LinkedIn.
But these simply host contact information, have very limited profiles and provide nothing more than a peek at the individual mostly through the lens of who they know. Not very helpful if you're trying to convince someone you've got potential!
Move Up.
The truth is there's never really been one single platform that pulls all that together. Until now! Enter PeopleHawk®, a revolutionary new people platform enabling experienced professionals to engineer their own success, even within the same organisation. You know, it's possible to move up, and stay put all at the same time!
Scientifically-Backed Profiles.
Don't wait for opportunity.
Create it.
It's difficult for people who've been with the one organisation for a long time to refocus their careers. But that's why PeopleHawk® created its scientifically-backed personality and cognitive assessments to help you unearth your personality traits, work styles and cognitive abilities. Believe it or not these are the most important aspects of your candidacy, especially for internal roles at your current employer.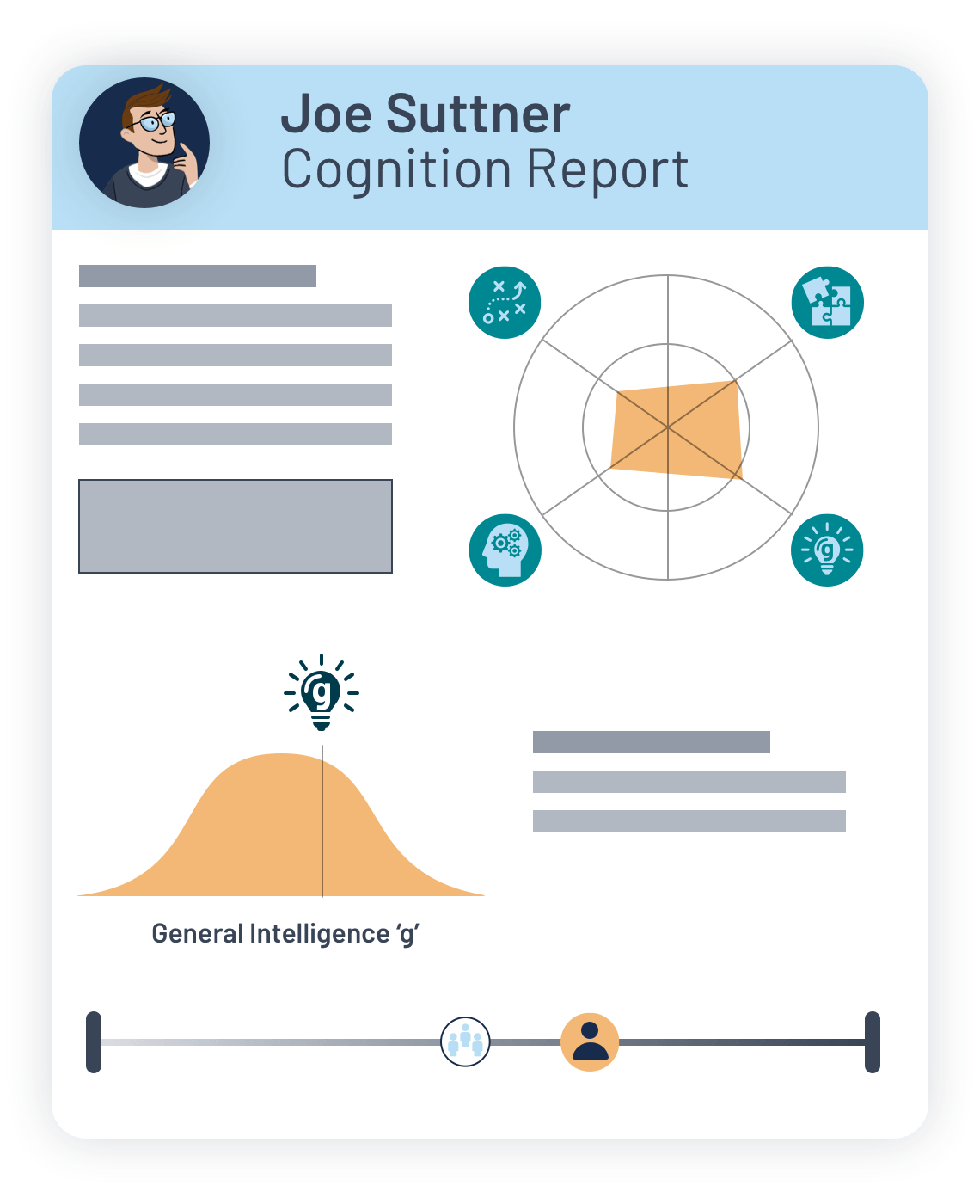 Working For You.
Our unique personality guide is a 6-page report detailing your strengths, in a way both you and employers will understand. It's the bedrock of every PeopleHawk® profile. There's also a 3-page cognitive report which details your cognitive abilities, abilities your employer sees as critical in determining future work performance so that they can maximise internal mobility.
Working For Your Employer.
You see employers already know that its best to resource for character, because they already know they can train skill. PeopleHawk® has even breathed new life in to its candidate profiles by embedding features such as video recorded elevator pitches and digital interviews enabling you to take control of the agenda and message your full potential, up-front!
Sure, you can easily catalogue your knowledge, skills and experience using PeopleHawk's industry approved, pre-populated drop-downs to make life easy, but it's the fact that everything you need is in the one place that makes it so unique.
Powerful Profiles.
See yourself
from every angle.
Changing careers traditionally begins with a rewrite of an existing traditional resume, in an effort to refocus previous work to highlight transferrable skills for a new role. If you're still doing that, then it's time you ditched the outdated, traditional resume because it's simply not going to do the trick. What you need is a digital profile that already has all your strengths, abilities and potential catalogued. One you can easily access, update and tailor at will.
PeopleHawk's scientifically-backed profiles are in the cloud, have rich functionality and contain 360 plus data points on every candidate, which means our profiles are not only credible, but comprehensive.
Sample PeopleHawk® Profile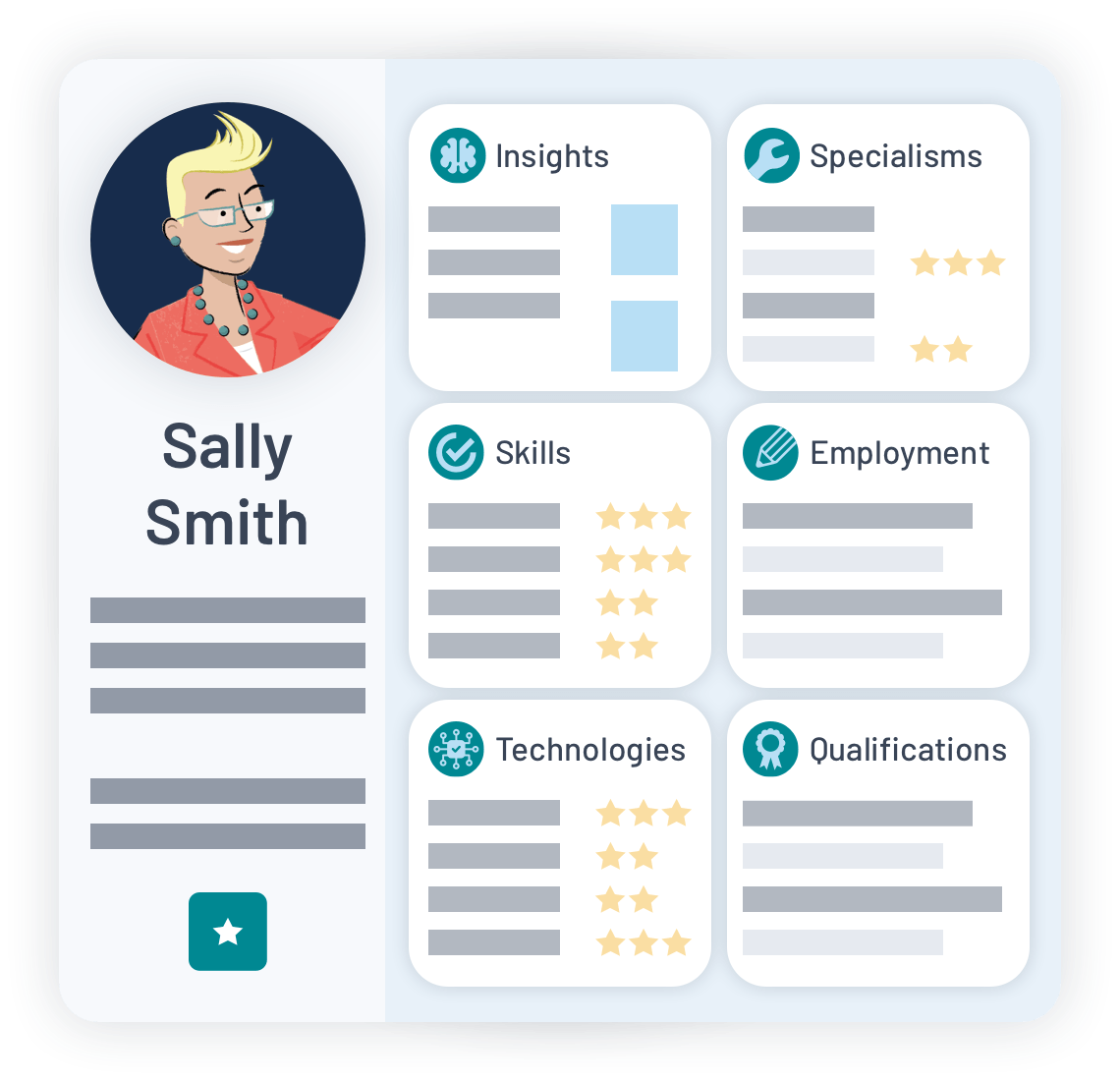 Massively Comprehensive.
We've gone to great lengths to curate pre-populated dropdowns across every possible industry and disciple. In addition, we've captured the domain knowledge, specialisms, technologies and role-specific skills for almost any career you can think of. In other words, we've done all the hard work for you. You see, we already know that if you want to change career, you're going to have to start speaking a different language, a language spoken by Hiring Managers who recruit in that space.
Overwhelmingly Positive.
And while it's natural to feel overwhelmed, you may be surprised to learn that many of the skills you've developed in your career so far are transferable to other positions. They just need repackaged. But we've got you covered on that by using our industry specific language and terminology. PeopleHawk®: You're on your way to a whole new career.
Profile Publisher.
If you're not obsessed with your life, change it.
Being experienced doesn't mean your successful. And it doesn't mean you're happy either, doing the same thing today you did yesterday, and the day before. So, if you're not obsessed with your career, change it. PeopleHawk's inbuilt Publisher connects candidates directly with industry. By publishing your profile on our portal you're immediately getting your candidacy in front of leading employers and framing your own destiny.
Industry Focus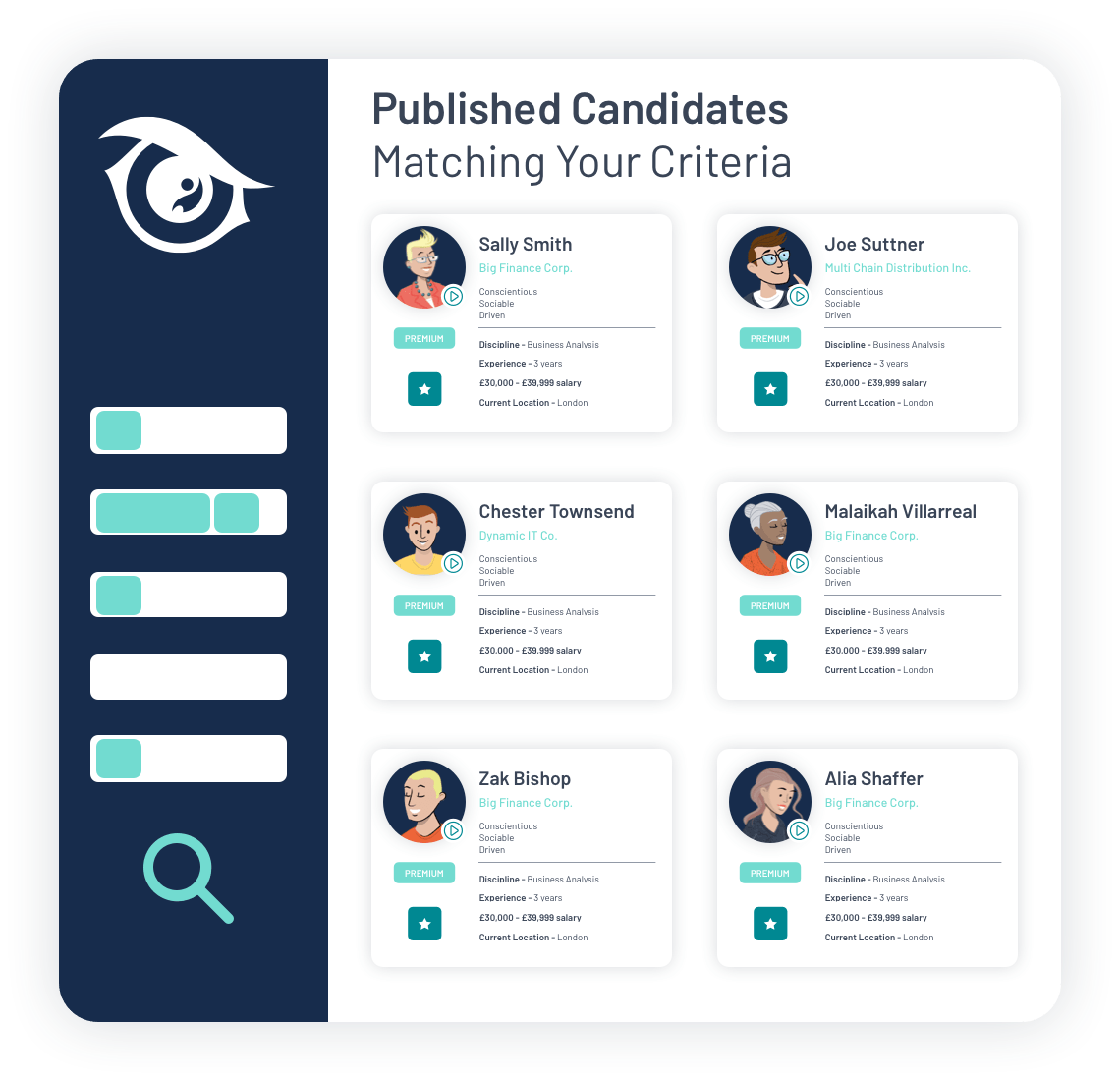 Everyone Welcome, Except Recruitment Agencies.
Unlike other platforms, it's not visible to all and sundry. Only those organisations that have signed up to PeopleHawk® can see your profile. Oh, and by the way we're a little bit fussy on our door policy – Strictly No Admittance to Recruiters. By Order of Management.
Sharing Is Caring.
Why not take control of you own destiny and share your data-rich PeopleHawk® profile with people who you professionally admire and respect. Influencers, who can provide advice and mentorship, or introduce you to new opportunities. Even Hiring Managers who are looking for new talent. Let people get to know the real you. Regardless of where you are in career an PeopleHawk® profile is the only profile you need to keep your potential alive. No two people are the same, and no one person stays the same. We all develop and grow, so let's grow together.