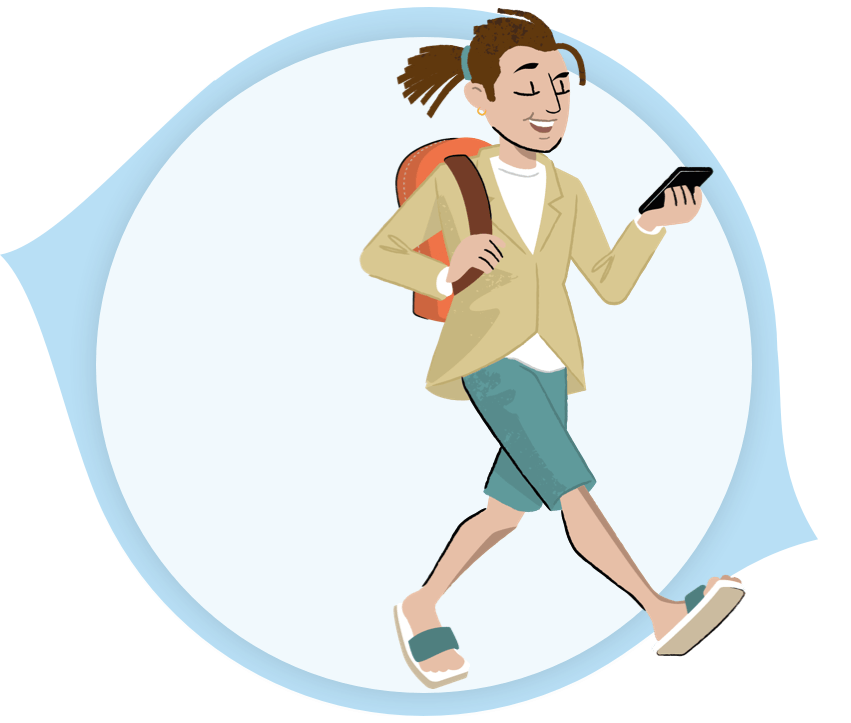 PeopleHawk. A Digital Resumé for a Digital World
The Smart Way to Find Graduate Jobs
Sign up by using Promo Code GRADUATE2021 to get Premium for Free!
For students, graduates and young professionals, it has never been harder to get a foot on the career ladder. And with stiff competition for graduate jobs and opportunities, it's never been more important to stand out from the crowd. But how?
Well, in the digital age, there's no better way for students and graduates to launch their early stage careers than a digital career profile. It's the only way to show leading employers your true potential.
It's confusing though because there are countless platforms offering digital profiles, including professional networking sites. But they were never designed to manage graduate careers and provide nothing more than a peek at the individual through the lens of who they know. Not very helpful if you're trying to convince an employer you've got what it takes for that all important graduate job. Even worse they rely on paper based resumes or CVs that say nothing about your personality and potential.
With a PeopleHawk digital career profile you'll be able to unearth and showcase your strengths and abilities like never before. Take our personality test and get your detailed workplace focused personality guide which will summarise your behavioural traits and work styles. This is what employers want to know! Our personality guide will help you to frame those all important conversations with graduate employers. Not only that, you can also play our cognitive games and get your cognitive skills ranked and explained. You can even practice and record video interviews. And make all of these available to leading graduate employers as part of your graduate job application. What's not to like?
PeopleHawk is the smart way to find Student and Graduate jobs, delivering everything leading graduate employers need, up front to make a first round hiring decision.
Let's get started!
Get your graduate life styled. Land your dream job.
A Better Way to Connect with
Graduate Employers.
At PeopleHawk, we give students and graduates all the tools necessary to discover their strengths and abilities, and secure the best graduate opportunities. We help students and graduates prove to employers they've got what it takes to succeed.
As a student or graduate, you already know that the greatest challenge you face is communicating to graduate employers what your strengths and abilities, and how those will manifest themselves in the workplace. After all, its all graduate employers have to go on. And if you're not able to confidently do that you're going to struggle to secure that dream graduate opportunity.
PeopleHawk helps students and graduates secure apprenticeships, placements, internships and job opportunities by focusing on the behavioural traits, work styles and cognitive abilities employers care about the most. Stand out from the crowd and launch your career with:
We use a data-driven approach to maximise career prospects. Students and graduates can answer up-front the questions employers typically hold back for interviews, putting you ahead of the competition.
Once you have completed your PeopleHawk profile you can use our advanced profiling to find the perfect opportunity for you.
Sample PeopleHawk® Graduate Profile