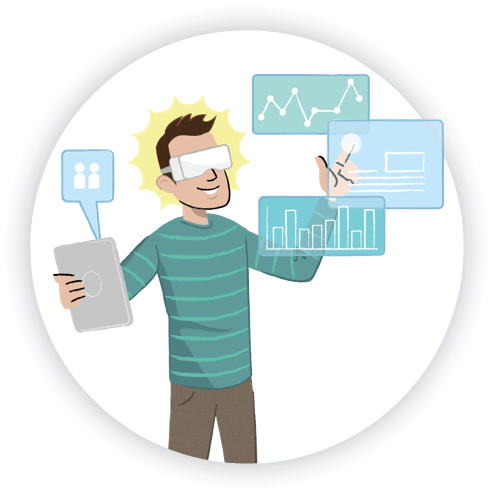 PEOPLEHAWK. MAKE. BELIEVE.
A Better Way to Find IT Jobs
Sign up by using Promo Code TECH2021 to get Premium for Free!
If you work in the digital world, you need an interactive digital career profile. A traditional CV or resume won't land you your next technology opportunity because employer expectations have moved on. You need to showcase your strengths and abilities in a way that makes you stand out from the crowd. A way that will enable you to connect directly with leading influencers and employers in order to land you top IT jobs.
Professional networking sites were never designed to manage careers. And they provide nothing more than a peek at the individual mostly through the lens of who they know. Not very helpful if you're trying to convince someone you've got potential to take on a new technology role!
PeopleHawk is the smarter way to find IT jobs in the technology sector, delivering everything the employer needs, up front to make a first round hiring decision.
Let's get started!
Get your technology life styled. Land your dream IT job.
A recruitment platform with
one big difference.
The truth is there's never really been one single platform that directly connects IT professionals with technology companies, using digital career profiles. Until now!
Enter PeopleHawk, a revolutionary new platform giving IT Professionals all the tools they need to take their technology careers to the next level. From digitally showcasing your skills, to landing your dream technology role by sharing your digital profile with leading IT employers, PeopleHawk® puts you ahead of the pack.
Your PeopleHawk profile means IT employers can see your full potential when you apply for technology jobs, delivering everything they need to make a rapid hiring decision: