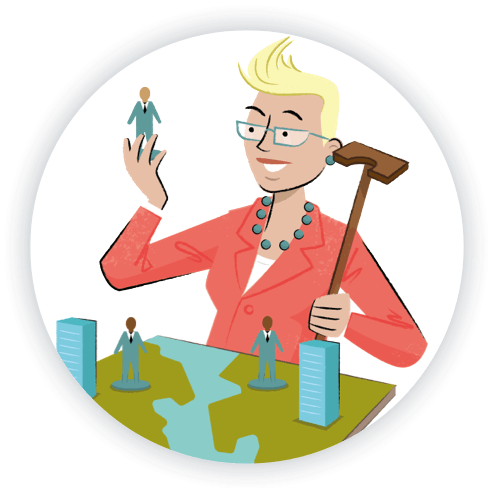 Features for Business
Stop being a prisoner of your past. Become the architect of your future.
If you're being completely honest with yourself, you know your resourcing processes are outdated, clunky and far from ideal.
There's still way too much paper, administration and time being wasted. And it's expensive when you take candidates from recruiters or miss market opportunities because you can't (re)deploy existing staff fast enough. Even though it works, it's miles away from delivering what you really need, or want.
Revamp the recruitment processes
Engineer your own
success.
That's why PeopleHawk® developed its unique cloud-based platform to enable businesses to rapidly reengineer existing resourcing processes. Whether you want to revamp outdated recruitment processes, hone decision making about who to hire and deploy, or whether you want to build talent pools and generate a "total talent" overview PeopleHawk® delivers in spades.
Everything you need to make a decision, all in one place.