Get your Online

Portfolio
Today

.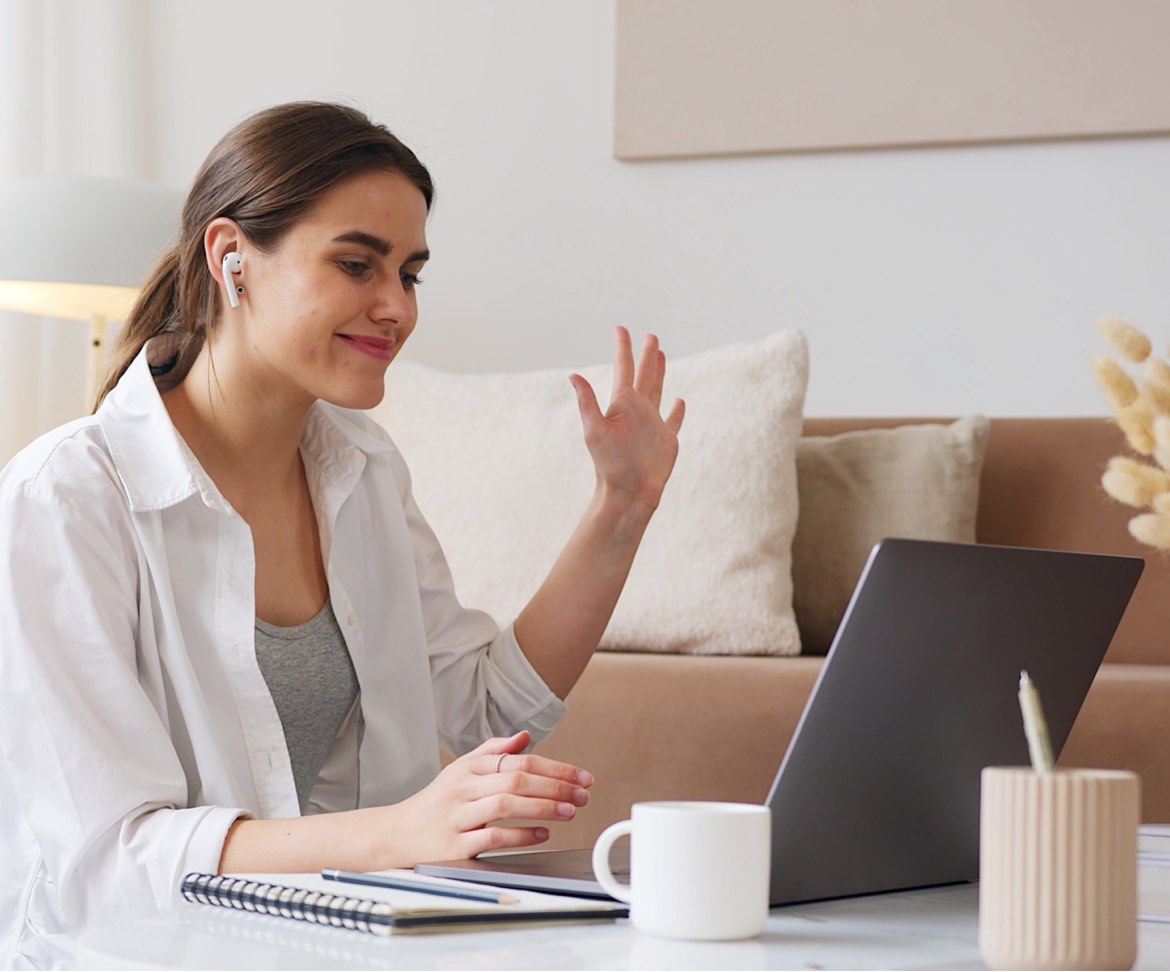 An e-portfolio to fast track your career.
Career Management At Your Fingertips. Whatever your career aspirations, or career goals, we've got the tools to give you the career edge you need, delivering a visually impressive e-portfolio in minutes.
Register Today
Your quest for a free online portfolio ends here.
Use our career boutique to showcase who you are and what you'll bring to the table, not just where you've been and what you've done. Aligning your career path to what employers look for will give you the career edge you need.
Design portfolios that create an immediate impact with employers. You can even share your profile by email and on social media to career connect.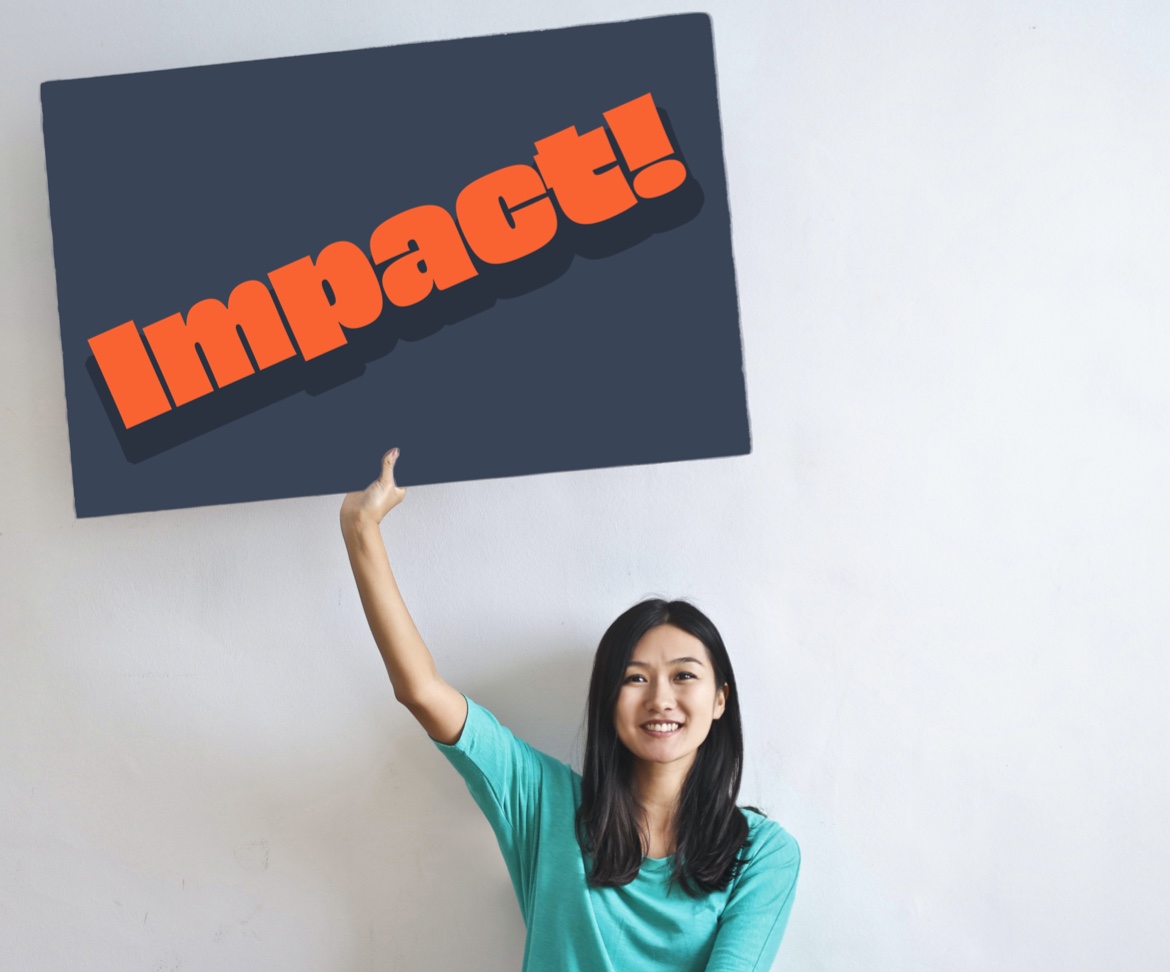 All Together Better
Use our free Career Coach to explore your favourite careers. Fire up our resume builder / CV maker to make a great, first impression. If you've already got a CV or resume use our CV Checker to optmize it. Our  AI backed SkillsCloud has over 150,000 job skills. Team up your Infographic Resume with the results of our free Personality Test and Brain Games to showcase your personality, work styles and potential.
Set fire to your old self
Then, top it all off by recording your very own elevator pitch or first round job interview using our stunning Interview App. And you're all set for college and career success!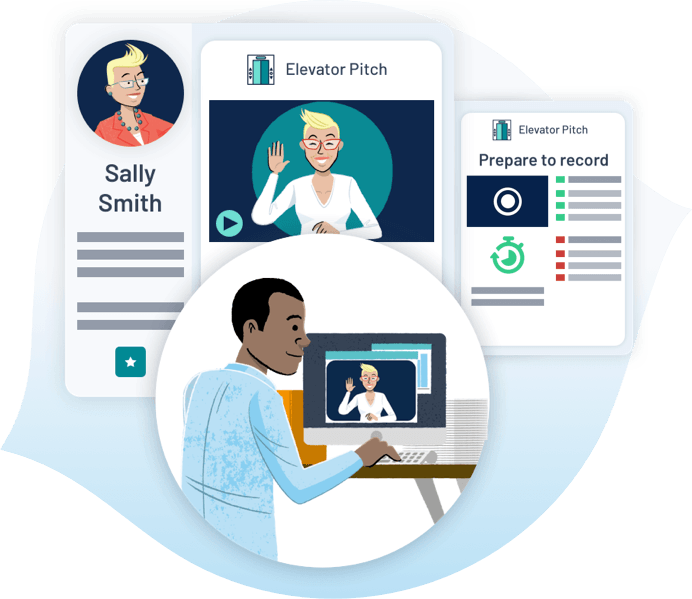 A One Stop Career Center. Fast Track Career Development
More than a digital resume or online CV, and so much more persuasive than a plain old covering letter. Your PeopleHawk Career Academy delivers career ready tools, designed to make that all important career shift in your professional life.
A career hub to make eye-catching examples of your capabilities and potential. Knock their socks off before you do an in-person interview.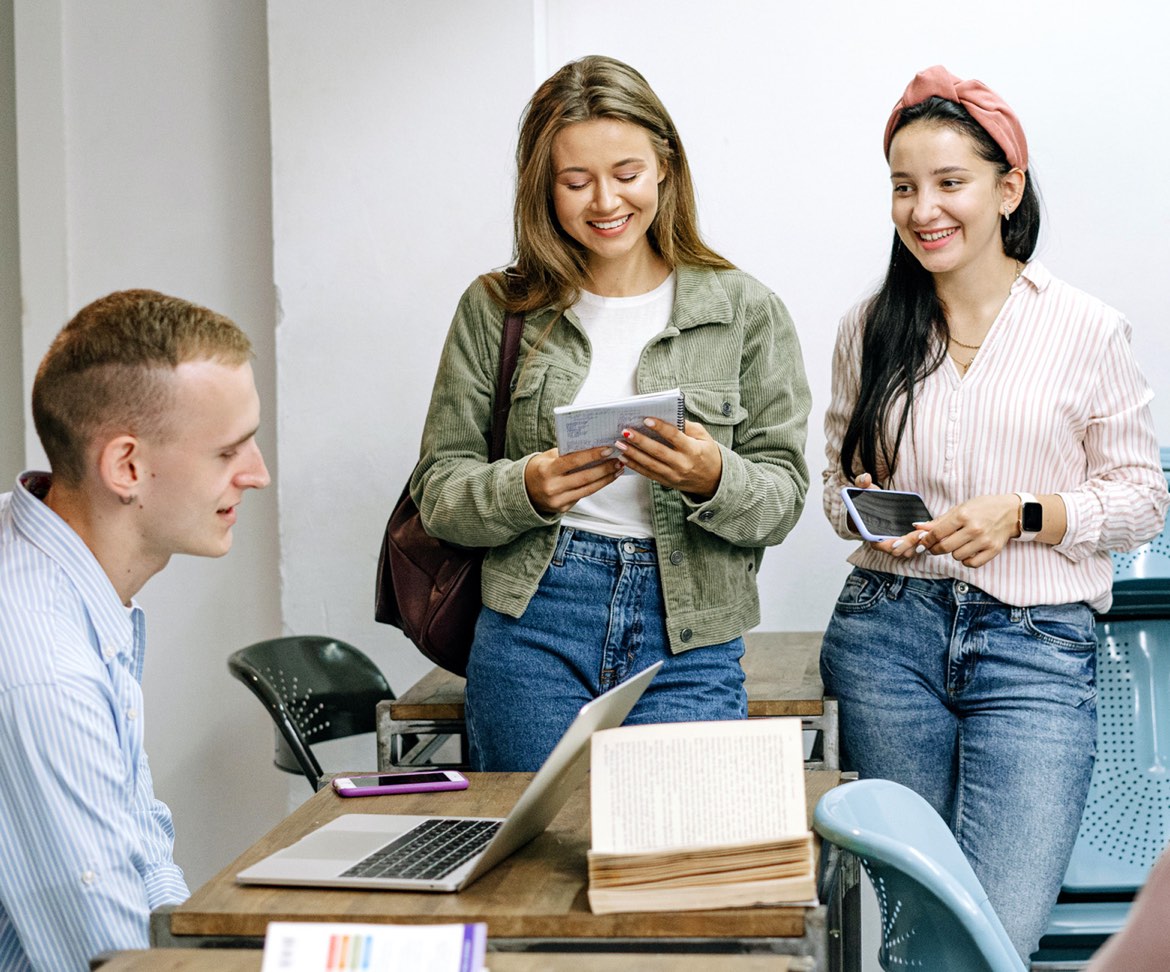 My Brilliant Career Hub. Saves You Time and Resources
Leading employers have already told us what they look for in candidates. That's why we focused on the best way to unearth and showcase those all-important personality traits, work styles and capabilities.
Our Live profile Cards, pre-populated with descriptors employers understand make creating your professional portfolio easy. At PeopleHawk we'll help give your career meaning to achieve college and career readiness, reaching your long term career goals.
Online Portfolio Maker. Eye-catching, Job-clinching!
Step 1 of your job-clinching professional portfolio is an Infographic Resume / Visual CV. It means employers can get to see your personality and potential, as well as your knowledge and skills at a glance.
Easy for you to set up, a breeze for employers to see. Get your career future proofed today.
The traditional CV is dead. Long live the Visual CV, PeopleHawk style!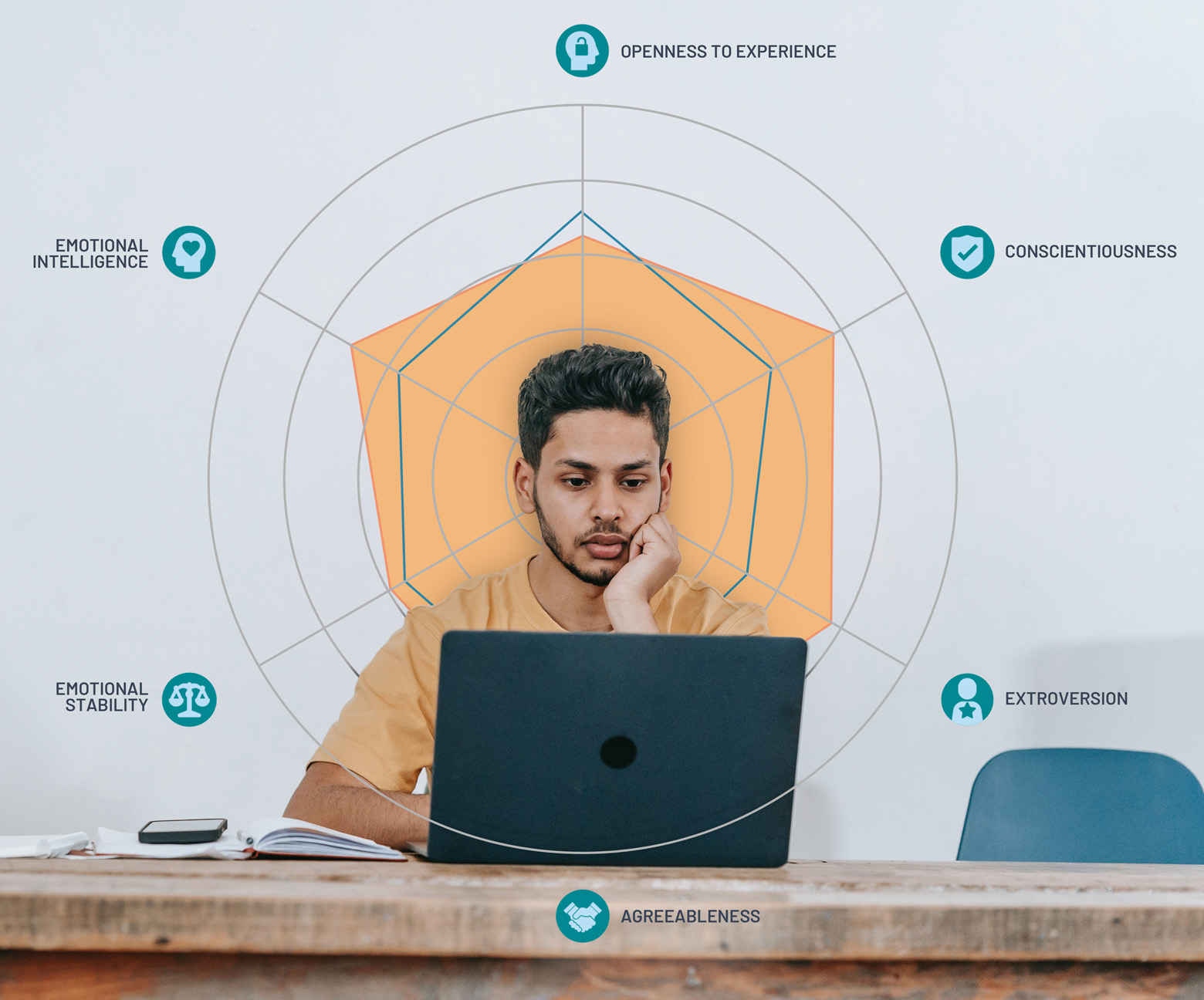 Free Personality Test. Discover your Inner Strengths
Take our quick Personality Test. It's free and scientific. And your results are fully shareable.
And it's designed to unearth your dominant personality traits. These traits are your unique "selling" points to help college readiness or prep for that all important job interview.
This Big 5 psychometric test will give you – and employers you share the results with – a hawk's eye view of your personality and work styles. A career horoscope to save you time and resources and get a confident foot in the door.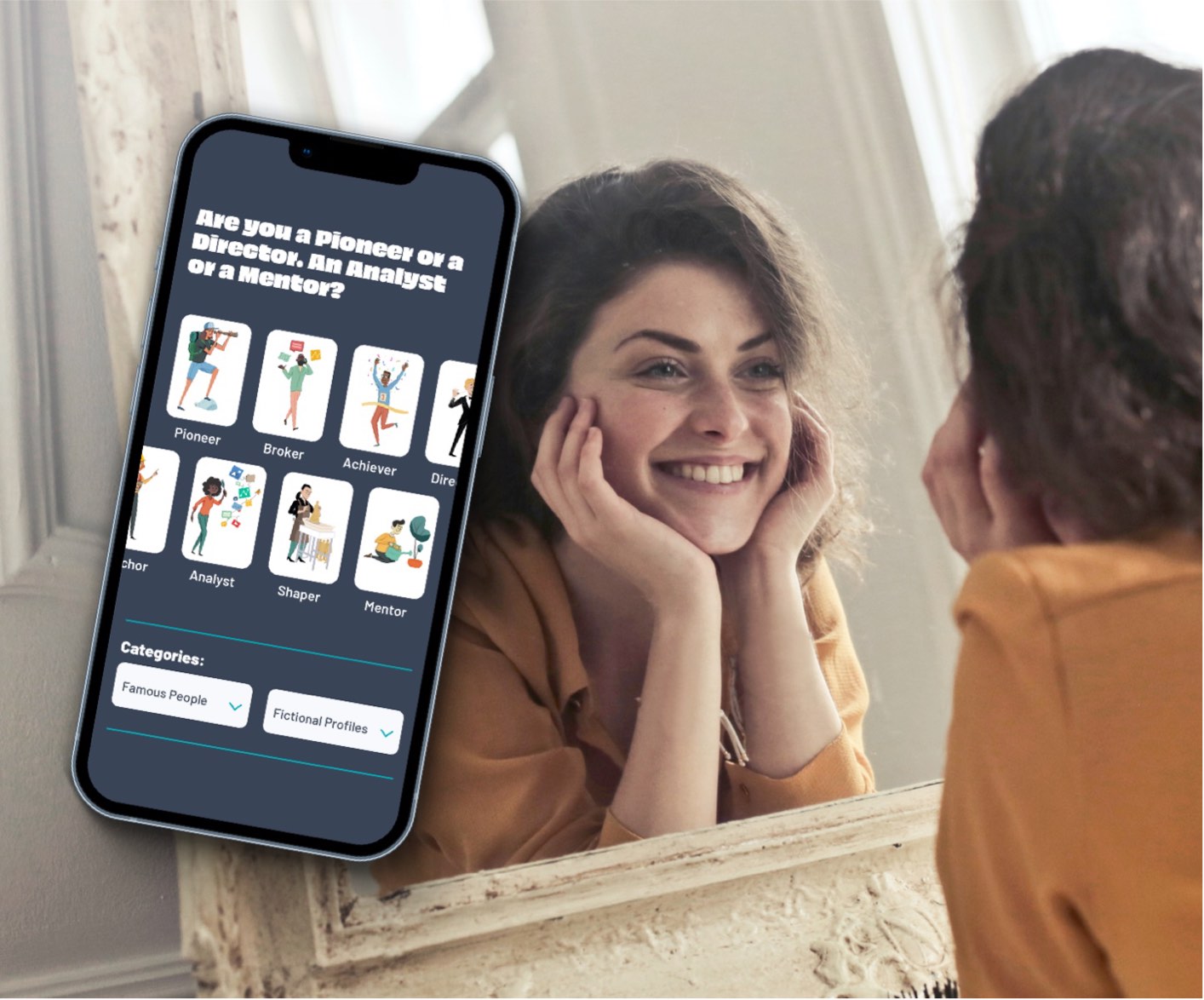 Aptitude Tests. As Easy as Playing a Game
Boost your professional portfolio with a report ranking your cognitive abilities? Better than standard career aptitude tests.
Unlike others, we've gamified our aptitude tests to make your life easy. Play our games and get a comprehensive assessment of your entire cognitive abilities. Our games take only a limited amount of time, are intuitive and can be played on any device.
Discover how you rank on logical reasoning, mental flexibility and working memory. In short, all the good stuff that employers want to know!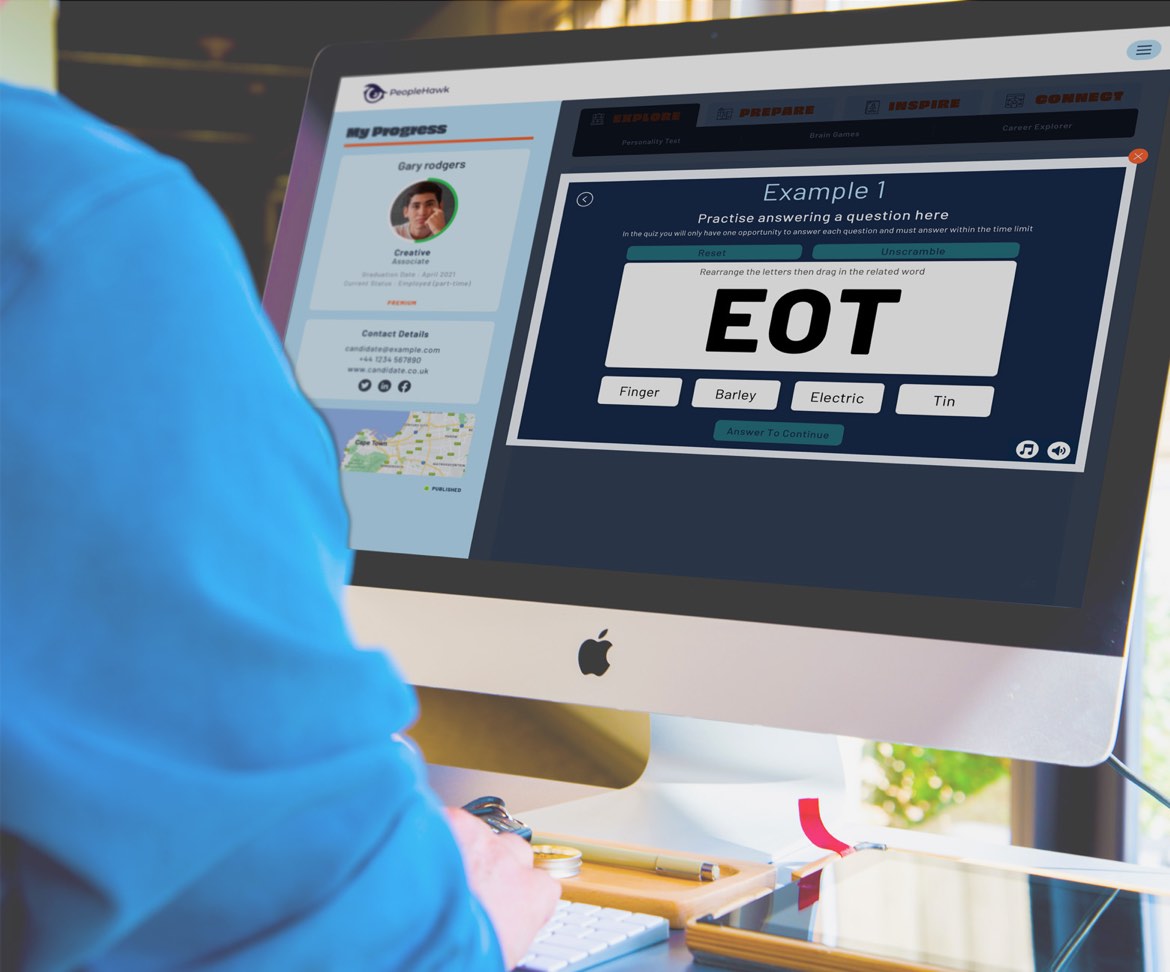 Job Interview App. Don't just say it, display it!
Using our career builder, jobs are easier to find because we've already got the leading interview questions covered in our app.
Our app lets you record a 60-second elevator pitch, which properly scripted and professionally delivered will give you the career start you need. The app even lets you practice and record a first-round video interview which you can share with employers to fast-track your application.
You can re-record as many times as you like to get your pitch just perfect. And if it's your first major screen appearance, don't worry; we even give video interview tips.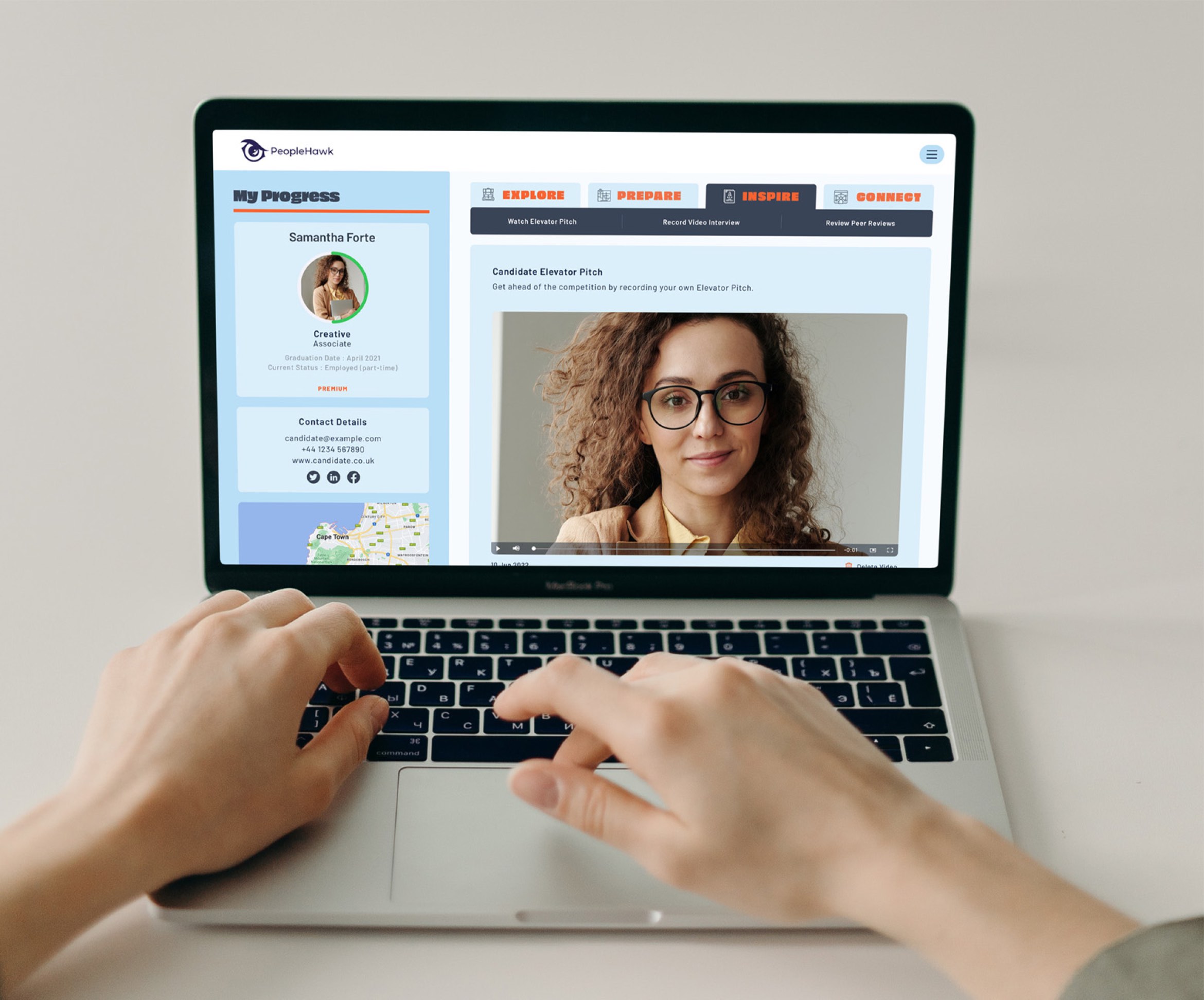 FAQs on Professional Portfolio or Career Portfolio
More than just a resume or CV, a professional portfolio is a visual representation of who you are and what you are capable of. It is visual proof of your potential, which you can share with employers and others.
The main purpose of an electronic career portfolio is to make it easy to digitally curate and store all your career assets, in a way that they can be easily shared with employers. It's an online career hub to showcase your potential to fast track career growth.
The best way to create a career or professional portfolio is to use a career planning app which has all the tools you require in a single platform. This means you can store all your career assets in the one place, including your infographic resume / visual cv, personality guide, aptitude test results and video recorded interviews.