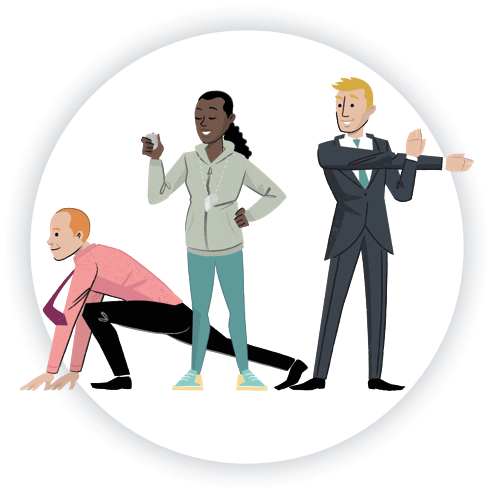 Why Companies Use PeopleHawk®
Companies,
know your talent.
Companies love PeopleHawk® because its science transforms roles in to returns. With PeopleHawk® businesses can rapidly build talent pools that combine existing staff with market talent to properly meet future talent needs, not simply on headcount but on personality, performance and potential.
Sample PeopleHawk® Profile
Recruitment
All Together
Better.
Recruitment is typically a reactive activity and focuses on more narrow short-term needs, such as filling open positions or immediate staffing needs. Resourcing on the other hand is strategic, long term and continuous, and focuses on achieving overarching objectives that consider the organisations needs as a whole – essentially, making sure the business attracts and retains the best talent around. So, as a business keep focused on the aim, not the activity.
The Struggle.
But why do so many do so many businesses struggle to identify and develop talent. The truth is they simply don't have the data to tackle the issue. At the heart of this conundrum is the most difficult challenge of all, identifying potential.
The Solution.
The solution: PeopleHawk's data-rich platform, with scientifically-backed insights on candidate personality traits, work styles and cognitive abilities. After all they're scientifically proven to be the best predictors of future performance.
Your Team
Together everyone
achieves more.
Total talent visibility is the ability to see the full picture of your extended workforce alongside your existing employees. Total talent management is the ability to make strategic decisions on the basis of that extended view. Critical data components in that view include classification, location, strengths, skill sets, work styles, cognitive abilities and cost.
All too often businesses miss out on productivity and quality-to-value measures from only looking at one side of the talent coin, and even then the visibility has too many data gaps for decision making.
With one place to see all workforce data, your business is able to make true data-driven talent decisions, whether that's a richer understanding of the total available talent, the ability to deploy more rapidly using the right talent channels or budgeting talent spend.