Building Control Officer
Job Description:
Investigate or inspect buildings and building sites to ensure compliance with contract agreements and government regulations.
Job Category:
Engineering & Construction
What you will do:
Your day-to-day will include tasks such as:
Inspect manufactured or processed products to ensure compliance with contract specifications or legal requirements.
Coordinate with or assist law enforcement agencies in matters of mutual concern. Investigate alleged license or permit violations.
Inspect government property, such as construction sites or public housing, to ensure compliance with contract specifications or legal requirements.
Inspect government-owned equipment or materials in the possession of private contractors to ensure compliance with contracts or regulations or to prevent misuse.
Prepare correspondence, reports of inspections or investigations or recommendations for action.
Locate and interview plaintiffs, witnesses, or representatives of business or government to gather facts relevant to inspections or alleged violations.
Examine records, reports, or other documents to establish facts or detect discrepancies.
Collect, identify, evaluate, or preserve case evidence.
Testify in court or at administrative proceedings concerning investigation findings.
Skills:
You'll need:
knowledge of building and construction
knowledge of English language
to be able to use a computer and the main software packages competently
As well as:
to be thorough and pay attention to detail
customer service skills
the ability to use your initiative (drive)
analytical thinking skills
patience and the ability to remain calm in stressful situations
thinking and reasoning skills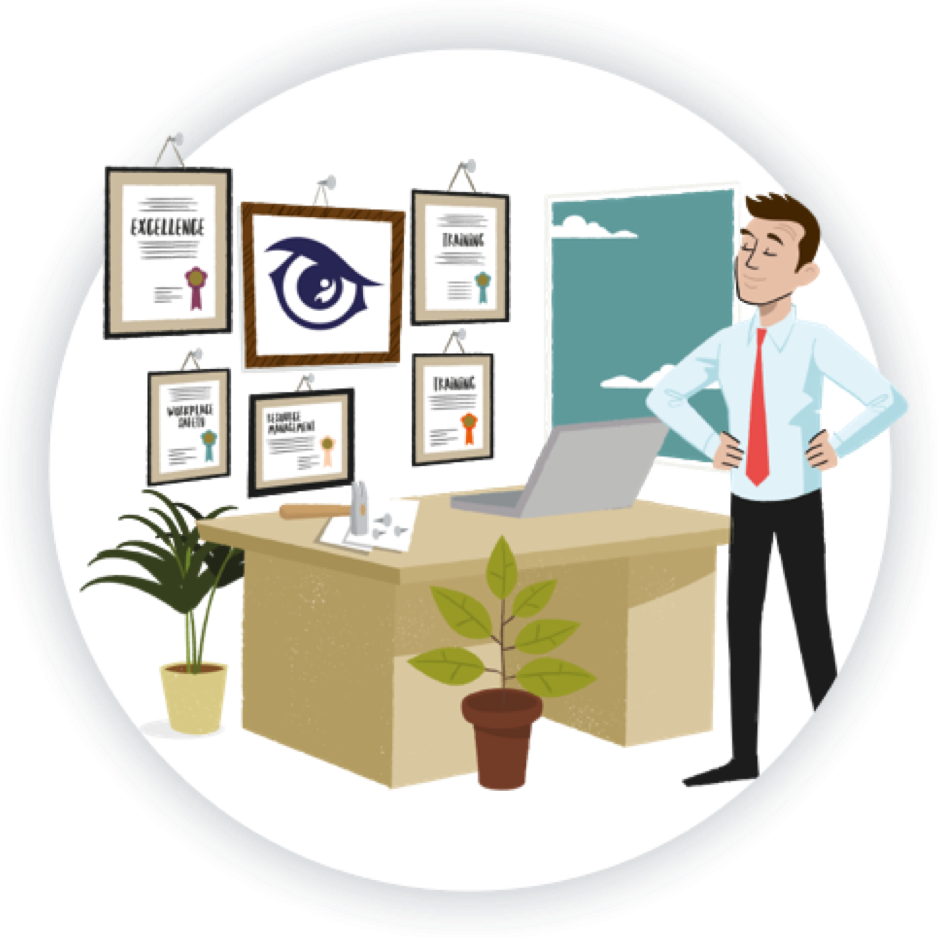 Entry Requirements:
To become a Building Control Officer, specific qualifications are not always mandatory. However, certain subjects and skills can be beneficial in preparing for a career in building control and construction-related roles. Building Control Officers typically require a combination of education, professional training, and experience. Here are some subjects that can be helpful:
Mathematics: Strong math skills are essential for Building Control Officers, as they often deal with calculations related to building regulations, structural engineering, and construction costs.
English Language: Effective communication skills, both written and verbal, are crucial for interpreting and explaining building regulations, as well as for interacting with clients, contractors, and other professionals.
Science (Optional): Courses in science, particularly physics, can provide insights into principles related to structural stability, material science, and the behavior of materials in construction.
Design and Technology (Optional): Courses in design and technology can introduce you to architectural and construction principles, building materials, and the design process.
Geography (Optional): Courses in geography can be useful for understanding the geographical and environmental aspects of construction projects.
Information and Communication Technology (ICT): Basic computer skills are beneficial, as Building Control Officers often use software for record-keeping, report generation, and communication.
Post School
There are no set entry requirements, but you need to have had several years' experience working in the construction and building industries before you become a building inspector.
You'll usually need a Higher National Certificate, Higher National Diploma or degree in a relevant subject, like building control, building studies, building surveying, civil engineering or structural engineering.
You could work for your local authority, which means your role title would be Building Control Officer. In that case, you'll usually need to be an accredited member of a professional body. Uk examples of this are:
Royal Institution of Chartered Surveyors (RICS)
Chartered Association of Building Engineers (CABE)
The Chartered Institute of Building (CIOB)
Otherwise, you could work for a private firm, or as an independent, in which case your title might be Approved Inspector. In that case, in the UK, you'll need to apply to the Construction Industry Council Approved Inspectors Register (CICAIR) and you'll be assessed every 5 years to keep your approval – CICAIR will contact you around 18 months before your approval expires. This may vary from country to country.
Working Hours and Environment:
Property inspectors are likely to work 35 to 40 hours a week.
Due to the nature of the work, inspections may be carried out at any time including evenings and weekends to suit the client.
Career Path & Progression:
With experience, you could specialise in a particular area like fire safety, or move into technical and planning roles in other departments, for example town planning.
You could also work as a consultant.