Environmental Consultant
Job Description:
Environmental planners advise developers and industry on the social and environmental impact of proposed new projects.
Job Category:
Environmental Industry
What you will do:
You'll normally work for an environmental consultancy firm. Clients will get you to give advice on the environmental and/or social impact of new projects, such as a new housing development, a new power station, or a new road. You may also investigate existing developments to monitor ongoing environmental and social impact.
Day-to-day duties would include the following:
Surveying areas for levels of pollution or contamination
Conducting wildlife studies to see what animals live in the area and how they might be affected by human activity
Calculating flood risk
Assessing whether new developments adequately service (or are adequately serviced by) nearby human sites (e.g. Would a new housing estate have sufficient access to health services? Would a new road have enough capacity for the local population? etc.)
Assessing whether new developments might disturb (or be disturbed by) nearby human sites (e.g. Would a new out-of-town shopping centre unbalance the local economy? Would a nearby factory create too much noise pollution for a new park? etc.)
Making sure organisations are following environmental standards and laws
Managing clean-up operations after environmental accidents or spillages
Researching and analysing data
Working with companies to reduce their emissions and limit the level of harmful substances in what they produce (either deliberately or as waste)
Advising industry on recycling and waste disposal
Writing reports and sharing findings with colleagues, clients, and regulators
Skills:
You'll need:
knowledge of geography
maths knowledge
to be able to use a computer and the main software packages competently
As well as:
analytical thinking skills
thinking and reasoning skills
excellent verbal communication skills
to be thorough and pay attention to detail
excellent written communication skills
the ability to use your judgement and make decisions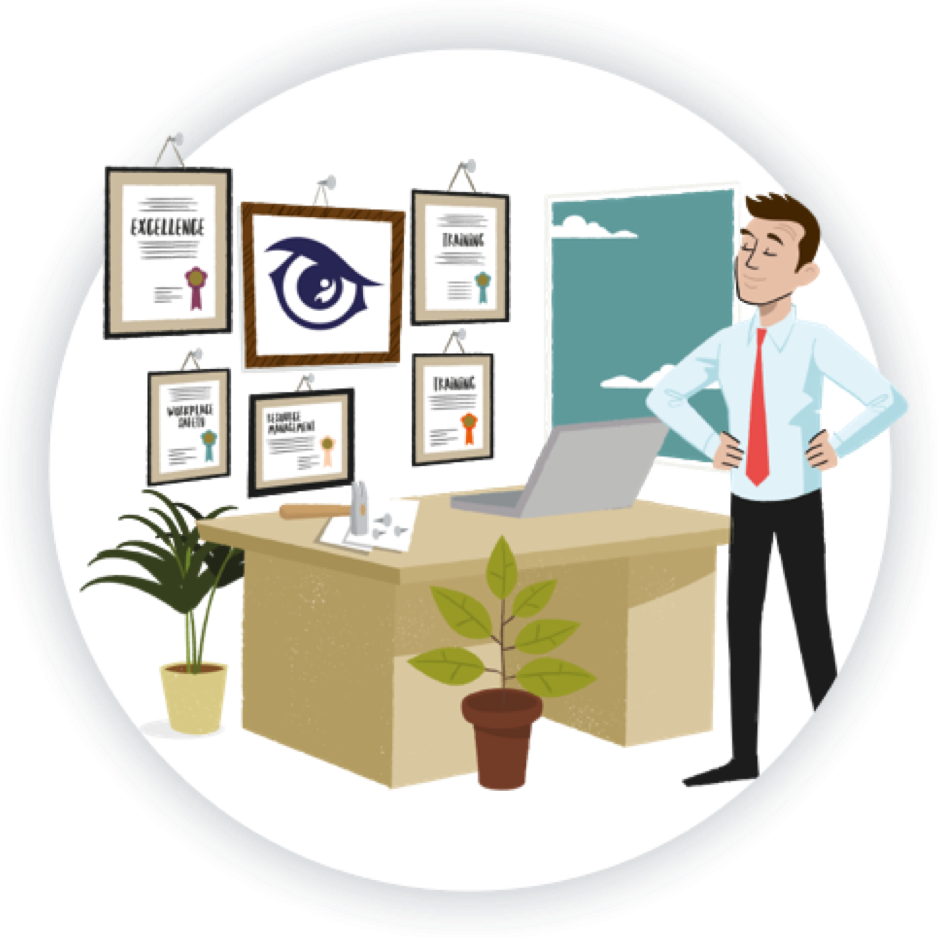 Entry Requirements:
You would typically need a relevant honours degree to become an environmental planner. Degree subjects that focus on environmental or social issues would be useful:
Environmental science
Environmental management
Ecology
Wildlife management
Geology
Geography
Social sciences
Urban planning
You'll usually need a driving licence, as you may be visiting and working on multiple sites every day.
Some employers might ask for a postgraduate qualification in a specialist environmental area.
Working Hours and Environment:
You'll normally work 9–5, Monday to Friday, but you may have to work longer days if you're finishing off a report or need to survey wildlife that is most active in the early morning or late evening. You may sometimes have to work at the weekend to fit in with the needs of your client.
You'll usually be based in an office, but will also visit clients and spend time outdoors.
Career Path & Progression:
Environmental planners might start out doing voluntary work with a local conservation group to develop an understanding of real-world ecology. Progressing to university study or a full-time job in conservation might be a good basis to move into an environmental planner or consultancy role.
You could alternatively take a more sociology-focused route, perhaps volunteering or working in local government and studying urban planning at university.
You could develop expertise and specialise in the type of environmental or social issues that you advise on, becoming a consultant ornithologist (a bird expert), herpetologist (a reptile and amphibian expert), or hydrologist (an expert on water systems), for example.