What is a digital CV / resume?
Last Updated: 21.07.21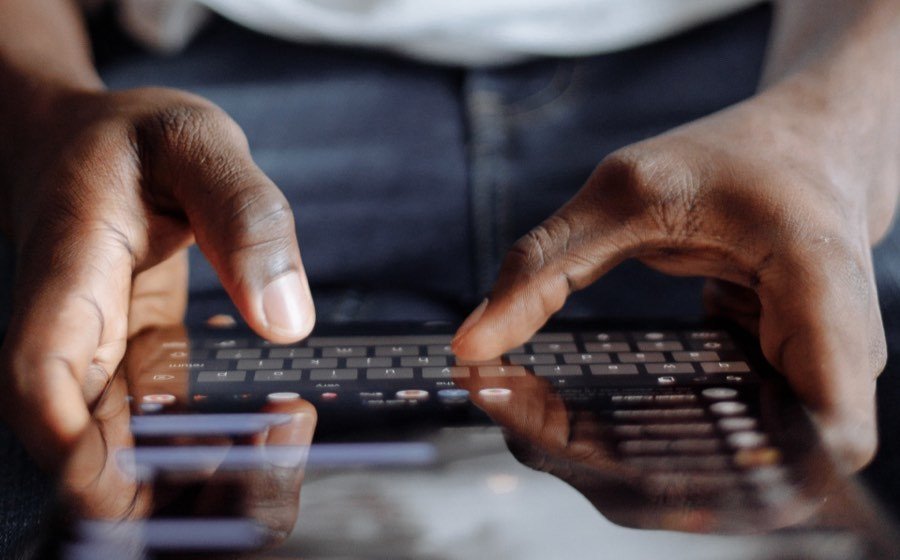 Digital CV/resume…or Digital Profile?
In a recent recruitment article, the author stated that "…all 'digital resume' really means is that your resume is available online". That about sums it up. While digital CVs push the development of the resume further along the evolutionary road, they are not the answer as they simply provide the same old, outdated and historic looking data that the paper CV does, albeit online and in a more glitzy format. Of your work style, emotional intelligence or cognitive abilities, there is nothing.
A well-constructed digital profile, such as you can create on PeopleHawk, is a different beast altogether.  This platform conveys a much richer, more accurate and quantifiably revealing insight to your skills, personality, work style and potential than either a digital CV or traditional paper-based resume could ever hope to achieve. So let's discuss the digital CV; examine the Digital profile, then see how you can go about creating your bespoke profile on PeopleHawk.
And let's not forget the 'wow' factor.  A 2018 study using eye-tracking software that found that recruiters scanning CVs make up their mind about a job candidate in only seconds!1  This means you have only a few moments in which to make a dramatic impact on a potential employer, showcase your skills and suitability for the job, highlight your cognitive abilities and workstyle, convince them you will fit in with their corporate culture and make a memorable impression amongst a plethora of other applicants. Try doing that with a traditional CV!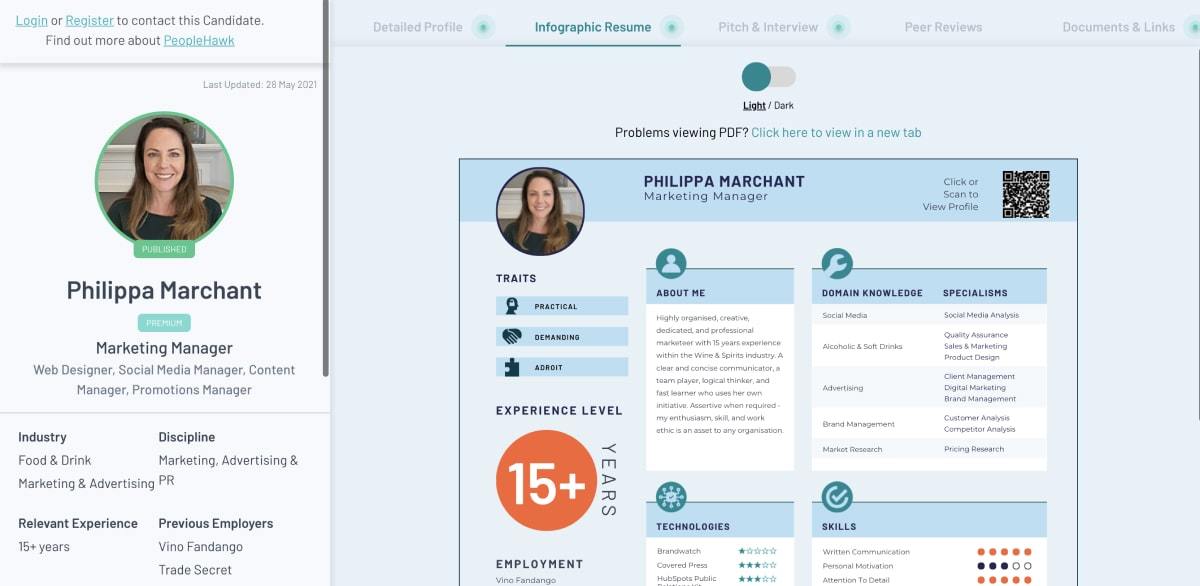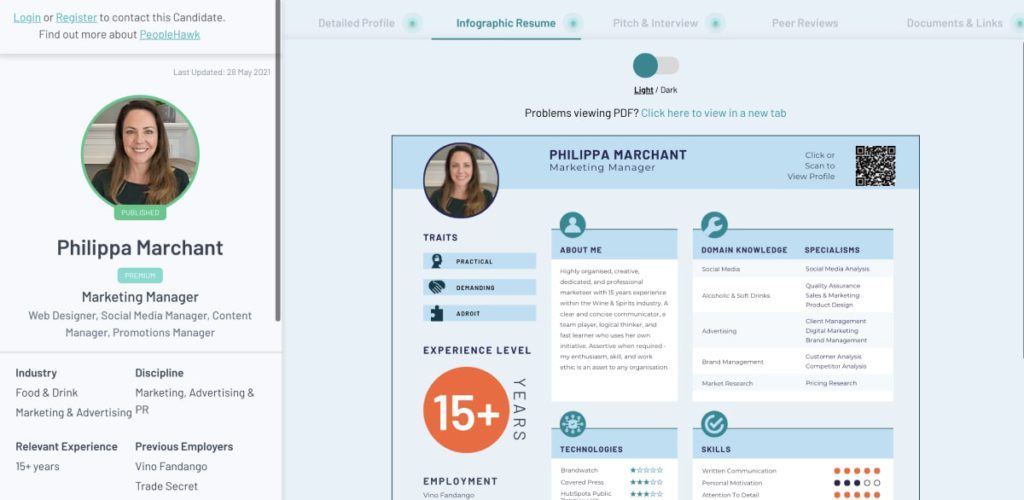 What is a digital CV?
A digital CV can come in many forms and is essentially an electronic version of your paper CV. Posted online where potential employers can find it and see it, your digital CV is a way of demonstrating your skills and experience to employers that usually goes beyond a simple run-down of your previous roles. It can take many forms, and many users are starting to get really creative by displaying their skills and experience in an infographic-style visual, so that their digital CV helps them to stand out from the crowd. 
Get serious – get Digital Profile
As a serious job seeker, you need to be serious about how your present yourself in today's competitive market. A PeopleHawk digital profile is a secure, online depository for all your career collateral, containing everything that you need to show, and an employer needs to assess, including video statements.  Let's face it – it's virtually impossible to reveal anything of yourself through a traditional resume, whether digital or paper.  The PeopleHawk digital profile uses science-based and psychometrically valid personality and cognitive assessments to deliver real insight to who you are  through your personality traits, workstyle and cognitive abilities.
Your PeopleHawk candidate profile is unique in that it uses live profile cards, insightful personality guides, cognitive ability assessments, infographic resumes, video recorded elevator pitches and digital interviews, as well as pre-approved industry specific skills that use terminology that resonates with hiring managers. This means you can quickly, easily and continuously catalogue your career and apply for jobs with leading employers in just one-click.
Interested? Why not try the PeopleHawk Digital profile platform for free now.
---