Help! I'm a graduate struggling to find a graduate job
Last Updated: 21.07.21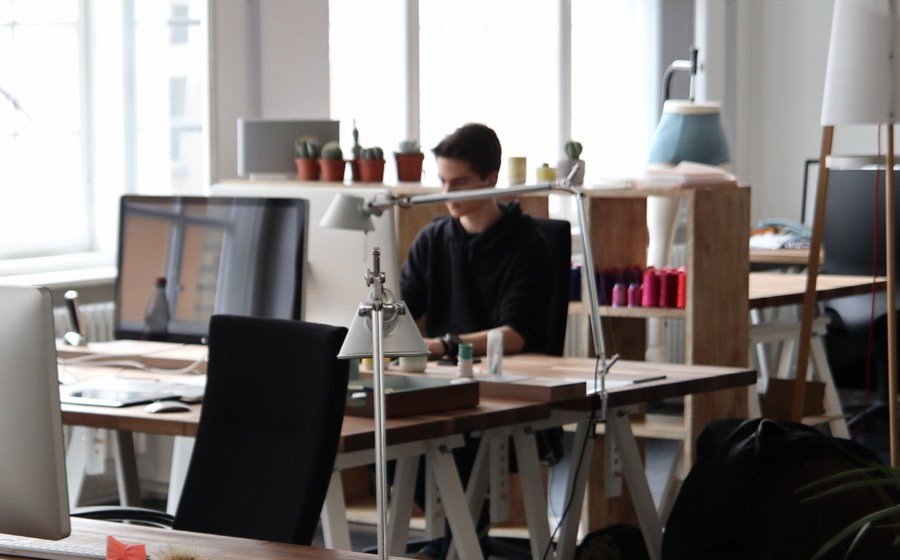 It's disheartening. You've studied hard for three or more years. You've graduated with your degree. And now you're one of the many struggling to find a graduate job. Plus there are so many things to consider: creating your CV, researching your ideal jobs, completing the application packages, securing your interviews, and presenting your best self to potential employers. It sounds daunting and it is, so the best way to avoid getting overwhelmed by the whole process is to have a plan.
Identify your skills
Start by establishing what you have to offer prospective employers. List all the skills you think you have, particularly any knowledge or experience that might differentiate you from other job candidates. You may have had a work placement during university, so think about the skills you learned at that job as well as those you developed in your classes that you can transfer to other fields. For example, it's likely you will have developed oral communication and public speaking skills from presentations done in class. Group projects will have instilled leadership skills such as delegation and coordinating.
You will also need to consider what you want from a job in terms of the types of activity it involves, the sort of people you will be working with, your remuneration package, etc.
Investigate your options
Once you have established what you have to offer an employer, and what you want from a job, you are better able to understand what different jobs involve and their likely suitability for you. This will help you to narrow down your job search so that you'll apply for jobs that are more aligned with your skillset. 
Now it's time to consider your various routes to employers:
Recruitment agencies
Graduate recruitment agencies or consultancies help graduates find them both temporary and permanent work. They offer the advantage of saving you time and stress in looking for a job, but remember that as a graduate, you are expected to be self-reliant, capable of using your own initiative to secure your job.
Social media
Graduate recruiters often use Linkedin to look for suitable graduates to fill graduate-level positions and you can use it to provide an online CV that is readily available to employers. Social media platforms are also used as a quick, accessible way to reach graduates, as well as those looking to make a career change. Remember that potential employers will probably view your social profiles, so make sure you maintain a positive representation of yourself.
Job boards
Job boards are websites on which public and private sectors organisations post open positions. Most include details such as the name of the employer, an application deadline date, qualifications and they provide a useful means of identifying a widespread range of graduate opportunities.
Approach companies directly
This requires a lot of research and is time consuming.  However it is an exceptional way of showing employers your maturity and skill. 
Widen the search funnel to find a graduate job
With so much competition to find a graduate job or opportunities, it's never been more important to stand out from the crowd. Fortunately there is a smarter, digital way to highlight your strengths and potential and to manage your career. It's with PeopleHawk. Our whole raison d'être is to match exceptional students and graduates with their ideal jobs. PeopleHawk does this by enabling candidates and employers to communicate directly, digitally and in real time, thus taking the pain out of the job search. And it lets you showcase your strengths and abilities like never before.
And there's more. PeopleHawk gives you all the tools necessary to quickly develop an insightful Personal Profile that tells employers what they need to know about your strengths and, more importantly, potential to grow and develop within their organisation. Rigorously science-based, your profile includes a Personality Assessment that reveals your creativity, adaptability, drive, leadership, teamwork and organisation skills; and, a Cognitive Assessment of logical reasoning, mental flexibility and working memory. You also build up an infographic resume, video recorded elevator pitches and digital interviews, as well as pre-approved industry specific skills that use terminology that resonates with hiring managers.
Plus with PeopleHawk you can find a graduate job via the job board. This lets you search for opportunities from a range of organisations, which align with your proven skills, experience and attributes. It's the smart way to find student and graduate jobs, delivering everything leading graduate employers need, up front to make a first round hiring decision.
Struggle no more. Try PeopleHawk for free today.
---