How to Write the Perfect Cover Letter
Last Updated: 21.07.21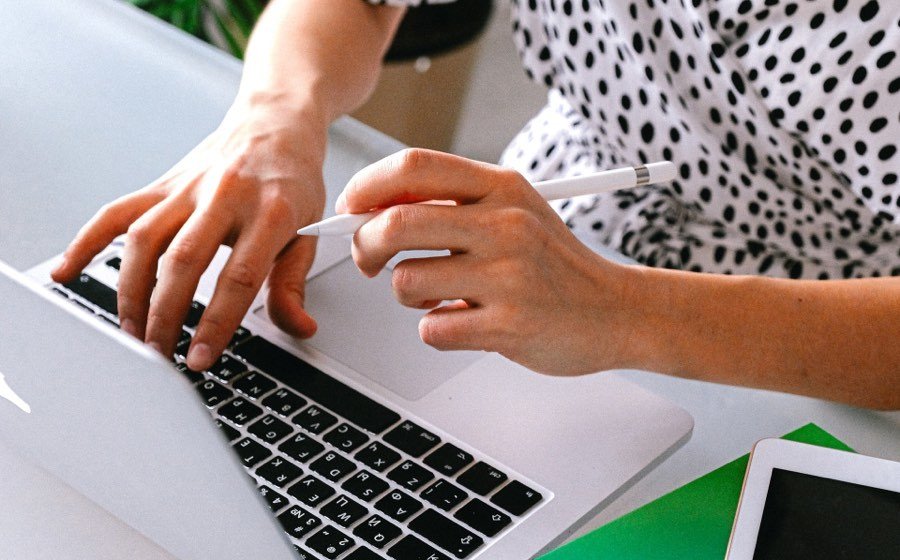 All too often, worthy candidates find their CV consigned to the recycling bin because their covering letter has failed to highlight their potential. In other words, writing a covering letter – or a covering email – is as important a part of the job application process as crafting your CV or completing your application form.  In terms of length, it should be no more than one page A4, or 250 words maximum. So here is sound advice to help you create a great cover letter
Write a bespoke (or tailored) cover letter for each job application
After sweating blood on your application form, the last thing you want to do is craft a carefully honed cover letter. The temptation is to adapt the cover letter you wrote for your last application. But most hiring managers want to see that you're truly excited about the role you're applying for and which means creating a bespoke letter. 
How to open your cover letter
It's best to err on the side of formality, so address your cover letter using the person's surname, including "Mr." or "Ms." If you can't identify a real person to address your letter to, use something specific, like " Sales Personnel Manager" or "Marketing Manager Executive Search Committee." Avoid salutations such as "To Whom it May Concern" or "Dear Sir or Madam" – they are cold and impersonal and imply that you couldn't be bothered ascertaining a real name.
Your opening paragraph
The opening statement should convey your enthusiasm for the role and the company. The standard approach is to state the position you're applying for, where you saw it advertised and when you are available to start. However, if you feel comfortable doing so, you might try a more personal approach, such as;
'Right now I'm happily employed as a sales manager for ABD, but when I saw the job description for marketing director at DEF, it stopped me in my tracks.'
Enthusiasm sells, so if you are genuinely attracted to the company's brand, its products or services, then say so. 
Second paragraph
Highlight relevant experience and demonstrate how your skills match the specific requirements of the job description. Summarise any additional strengths and explain how these could benefit the company.
"As you will see from my application, I can offer you two years of experience designing, delivering and installing full-fibre broadband solutions for major global manufacturing businesses. Allied to this I have excellent project-management skills and a great eye for detail, all of which should make me the ideal candidate for this position."
Third paragraph 
Show what attracted to you to this job and why you're interested in working for the company. Specifically, highlight what you can offer the organisation. Use this as an opportunity to show off any particular award you may have received or an outstanding achievement.
Last paragraph
This is really only a closing sentence, so reiterate your interest in the role and express your desire for a personal interview. 
How to close a cover letter
The way you sign off your cover letter depends on how you opened it. If you include a named contact at the start, use 'Yours sincerely' to sign off. If you use a general greeting with no specific name, close you letter with 'Yours faithfully'.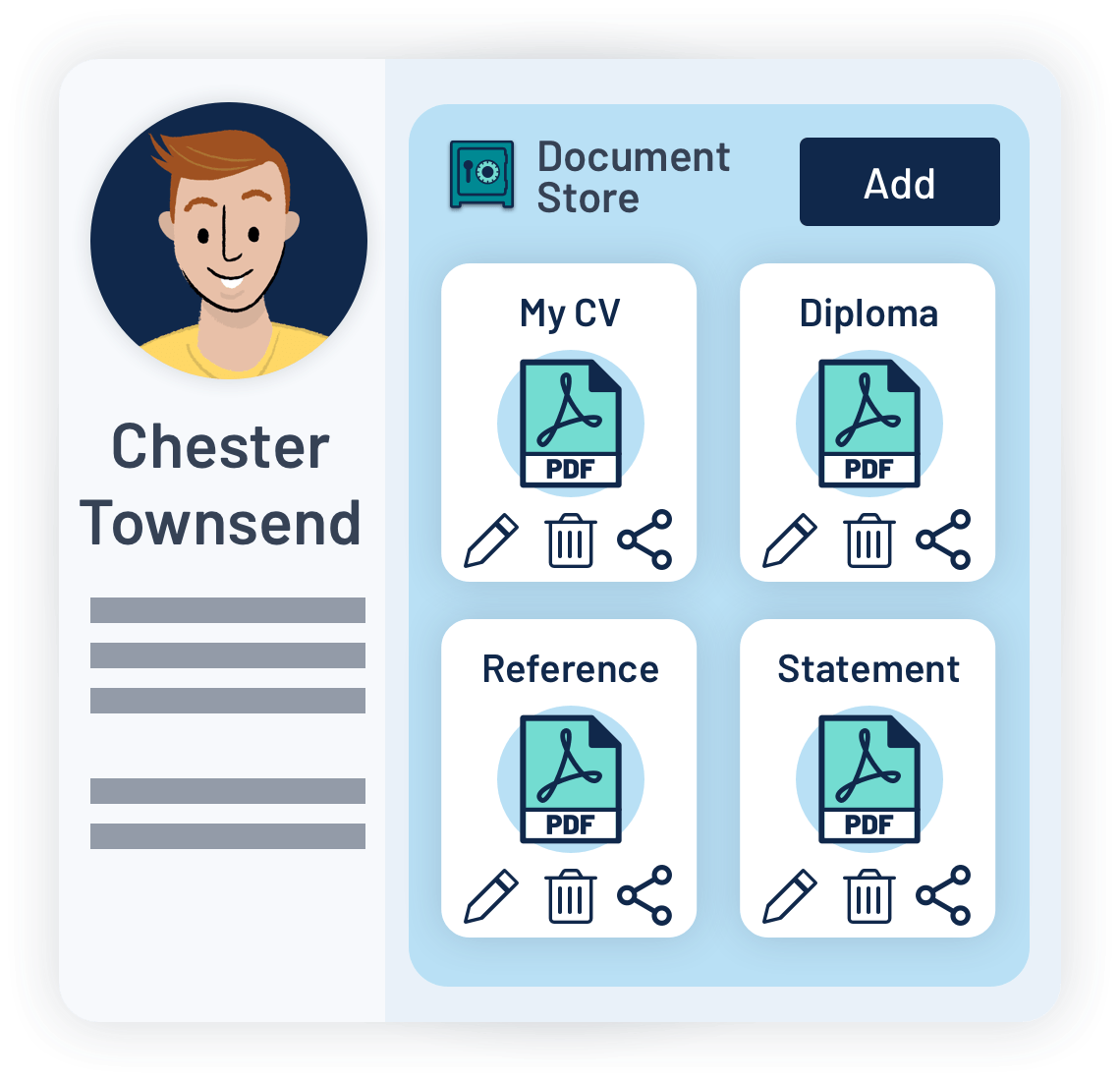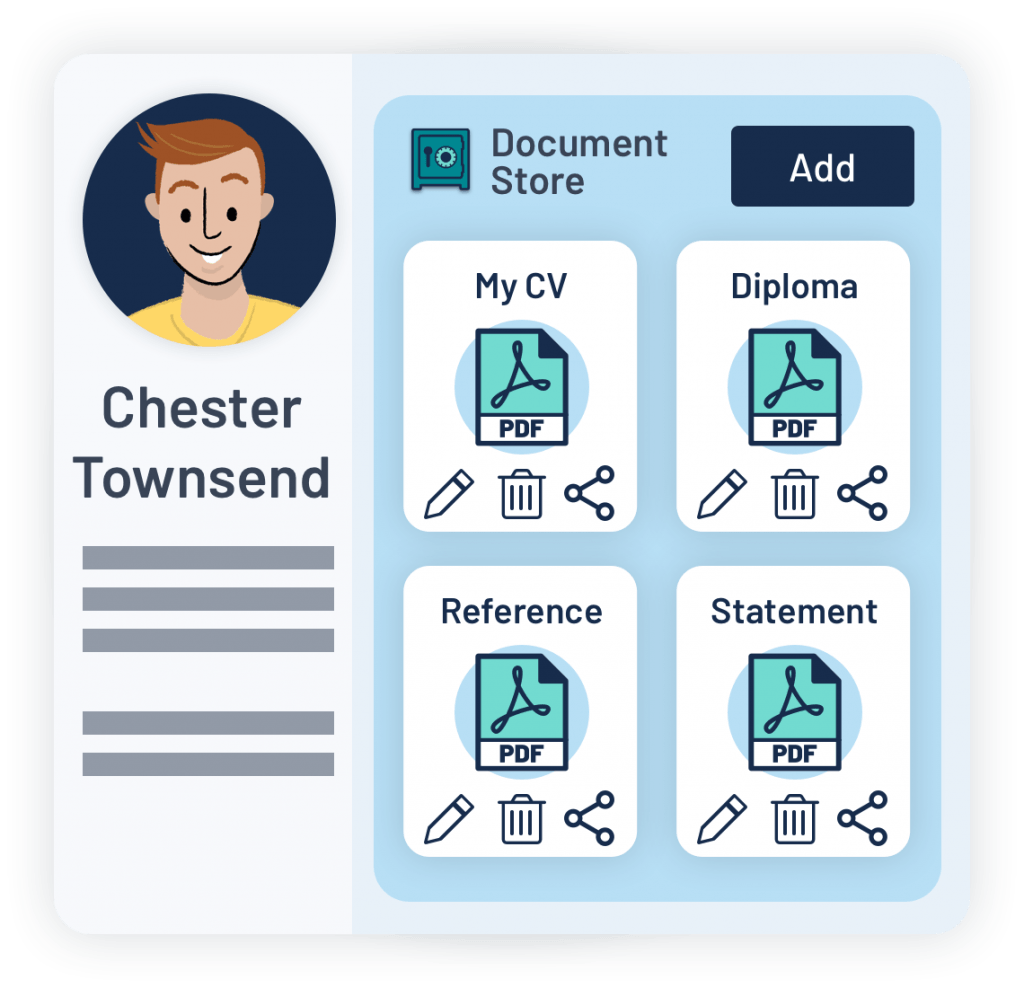 Go digital with PeopleHawk
Cover letters, CVs and applications forms have their place, but the way to really stand out from the crowd is in a smart, digital format with PeopleHawk. Peoplehawk gives you all the tools necessary to quickly develop an insightful Personal Profile that tells employers what they need to know about your strengths and, more importantly, potential to grow and develop within their organisation. 
Rigorously science-based, your profile includes a Personality Assessment that reveals your creativity, adaptability, drive, leadership, teamwork and organisation skills; and, a Cognitive Assessment of your logical reasoning, mental flexibility and working memory. You also build up an infographic resume, video recorded elevator pitches and digital interviews, as well as pre-approved industry specific skills that use terminology that resonates with hiring managers.
The way to stay opening doors starts with a click. Try PeopleHawk for free today.
---