Conservator
Job Description:
Conservators look after and restore objects, artworks or buildings of historical importance.
Job Category:
Art & Fashion
What you will do:
You may:
look after objects so they stay in good condition
check the condition and restore items
make sure that conditions are right for display and storage
keep written and photographic records
give presentations to visitors, including school groups
give advice on collections or buildings
Skills:
You'll need:
knowledge of chemistry including the safe use and disposal of chemicals
knowledge of the fine arts
knowledge of English language
to be able to use a computer and the main software packages competently
As well as:
the ability to come up with new ways of doing things (creativity)
to be thorough and pay attention to detail (organisational skills)
the ability to use your initiative (ambition)
analytical thinking skills
to be flexible and open to change (adaptability skills)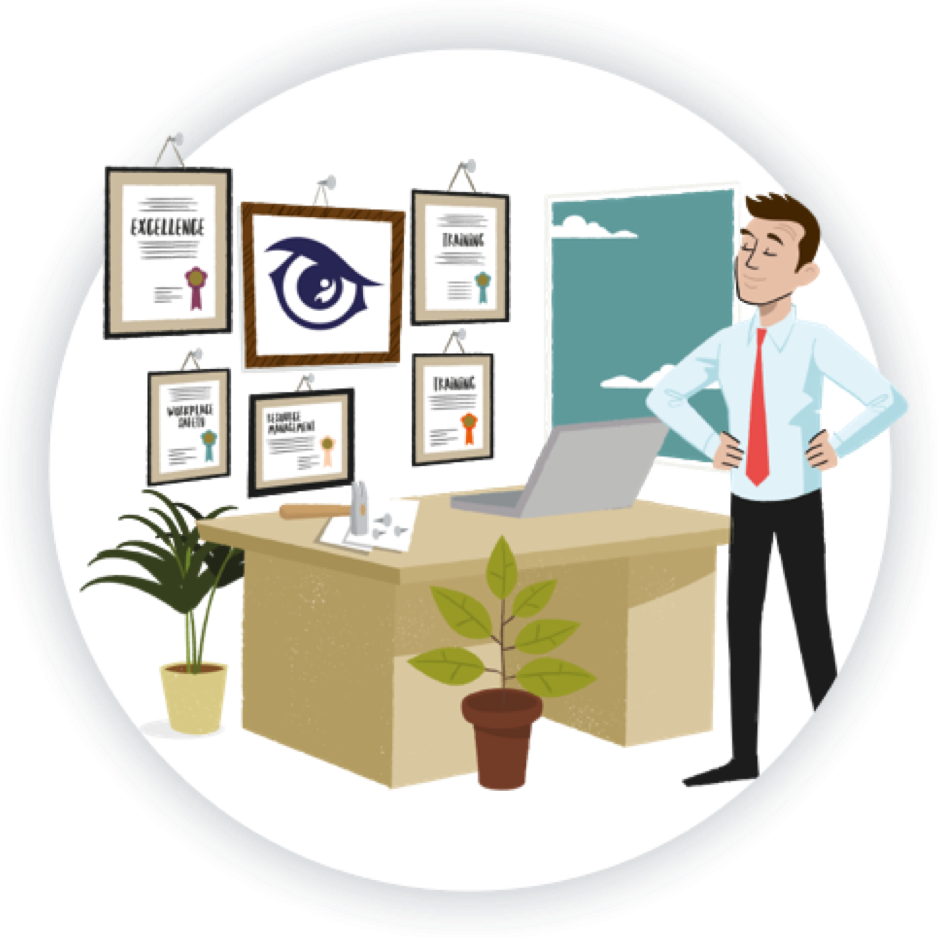 Entry Requirements:
To become a Conservator, you typically don't need specific subjects, but a strong foundation in relevant subjects and skills can be beneficial for pursuing this career. Conservators are professionals who preserve and restore cultural and artistic artefacts, such as paintings, sculptures, manuscripts, textiles, and historical objects. Here are some relevant subjects:
Art and Art History: Art and Art History courses can provide a foundational understanding of art techniques, styles, and history, which are crucial for conserving and restoring artwork.
Chemistry: A basic understanding of chemistry can be valuable for conservators, especially when dealing with the chemical properties of materials, pigments, and restoration processes.
Biology: Knowledge of biological processes can be relevant when conserving organic materials, such as textiles or taxidermy specimens.
Physics: Some conservation work involves understanding the physical properties of materials and their reactions to environmental conditions.
History: History courses can help you understand the historical context of artifacts and the preservation of cultural heritage.
Mathematics (Maths): Basic math skills are essential for measuring, calculating proportions, and documenting conservation processes.
English Language: Strong written and verbal communication skills are necessary for documenting conservation treatments, writing reports, and communicating with colleagues and clients.
Post School
You can get into this job through:
a university course
an apprenticeship
working towards this role
University
The subject you study will depend on the type of conservation you want to work in.
Examples of conservation specialisms include:
fine art
buildings and heritage
archaeology
books and paper
textiles
human customs and cultures
There are also specialist degrees, diplomas and postgraduate qualifications in conservation.
Apprenticeship
You can start out by doing a cultural heritage conservation technician higher apprenticeship, then take further training to qualify.
You could also apply for a cultural heritage conservator degree apprenticeship if you have the right experience and qualifications.
Work
You may be able to move into certain kinds of conservation work if you've got relevant qualifications and experience. For example, building conservation may be suitable if you're a qualified stonemason, plasterer or roofer.
If you want to specialise in conservation of crafts, like stained glass, decorative stonework or metalwork, you're more likely to build up your skills and experience in work.
Volunteering
Volunteering can be a useful way to get practical experience after studying.
You'll have an advantage when looking for courses and jobs if you have work experience at a museum collection or historic site.
Working Hours and Environment:
A typical week consists of 39-41 hours of work. You could be required to work as a contractor/be self-employed managing your own hours.
You could work in a museum, in a workshop, in a creative studio, in a laboratory or visit sites. You may need to wear safety clothing and use safety equipment.
Career Path & Progression:
You could move into project management, although this may mean stepping away from 'hands on' practical conservation work.
You could go into teaching or academic research or work as a freelance consultant.