Dry Liner
Job Description:
Dry liners use plasterboard and panels to build internal walls, suspended ceilings and raised flooring in houses, offices and shops.
Job Category:
Engineering & Construction
What you will do:
You will:
measure and cut plasterboard to the right size
fix panels to timber, metal frames or ceiling joists using special studs
cut panels to fit around doorways and create openings for windows
seal joints using filler or adhesive
tape over seals either by hand or with a taping machine
apply a thin layer of plaster over the tape which is called skimming
sand down the area ready for painting and decorating
Skills:
You'll need:
knowledge of building and construction
knowledge of maths
to be able to carry out basic tasks on a computer or hand-held device
the ability to work well with your hands
As well as:
to be thorough and pay attention to detail
physical skills like lifting, bending and carrying
the ability to work well with others (teamwork skills)
the ability to organise your time and workload (organisational skills)
physical fitness and endurance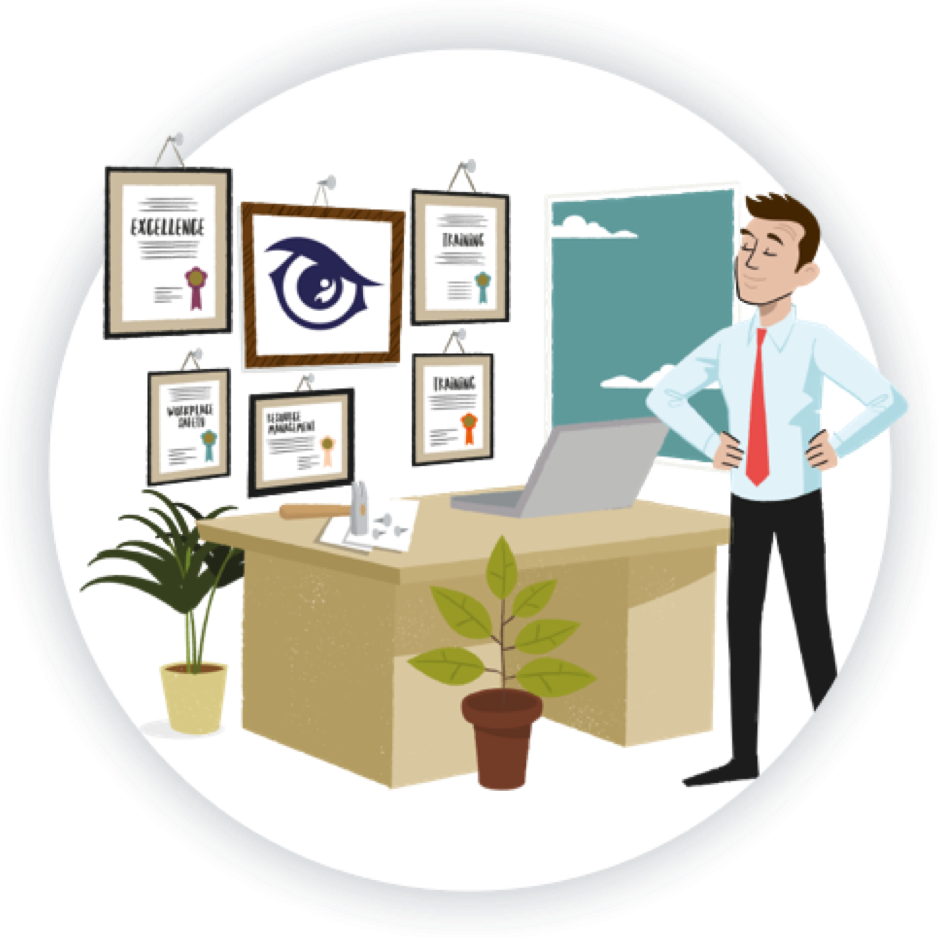 Entry Requirements:
To become a Dry Liner, specific GCSE (or equivalent) subjects are not typically required. However, a strong educational foundation in certain subjects can be beneficial for developing skills relevant to this trade. Dry liners are skilled professionals who install plasterboard and other wall and ceiling materials in buildings. While specific subjects are not mandatory, here are some subjects and skills that can be helpful:
Mathematics: Basic math skills are important for measuring and cutting materials accurately, calculating area and materials needed, and estimating costs.
Design and Technology (Construction or Woodworking Focus): Courses related to design and technology can provide hands-on experience with tools and materials used in dry lining and construction.
English Language: Effective communication skills are essential for understanding project plans, instructions, and documentation.
Physics (optional): A basic understanding of physics principles can be helpful when working with certain construction materials and understanding structural considerations.
Business Studies (optional): Courses in business studies can provide knowledge about managing a dry lining business, including customer relations, budgeting, and project management.
ICT (Information and Communication Technology): Proficiency in using computer software for tasks like project planning and cost estimation can be beneficial.
Post School
You can get into this job through:
a college course
an apprenticeship
working towards this role
applying directly
College
You could take a college course to get some of the skills you need, such as:
Level 1 Certificate in Construction Skills
Level 1 or 2 Diploma in Dry Lining
Apprenticeship
You could get into this job through an interior systems installer intermediate apprenticeship.
This typically takes 24 months to complete as a mix of learning in the workplace and off-the-job study.
Another route might be to do a plasterer intermediate apprenticeship and specialise in dry lining later on.
Work
You could join a company as a dry liner's labourer or 'mate'. Your employer may be willing to put you through training towards industry qualifications.
Direct Application
You can apply directly if you've got on-site construction experience in joinery, plastering or ceiling fixing.
Working Hours and Environment:
Typically you could work 42 to 44 hours a week, occasionally including evenings, weekends, or holidays.
You could work at a client's business, at a client's home or on a construction site.
Your working environment may be physically demanding and at height.
You may need to wear safety clothing and use safety equipment.
Career Path & Progression:
With experience, you could:
become a site supervisor, estimator or dry lining quantity surveyor
train to move into other construction trades like carpentry and joinery
set up your own dry lining business