Painter And Decorator
Job Description:
Painters and decorators apply paint, wallpaper and other finishes to the inside and outside of buildings.
Job Category:
Engineering & Construction
What you will do:
In this job, you will:
work out how much paint or wall covering is needed for a job
lay down dust sheets and prepare materials
strip off old wallpaper or layers of paint
fill holes and cracks and make sure surfaces are level
cover surfaces with primer and undercoat
mix paint to the right shade, often using computerised colour-matching equipment
apply coats of paint or hang wallpaper
add special finishes like stains, varnishes or marbling
tidy up after finishing, and clean your tools
Skills:
You'll need:
knowledge of public safety and security
business management skills
to be able to carry out basic tasks on a computer or hand-held device
As well as: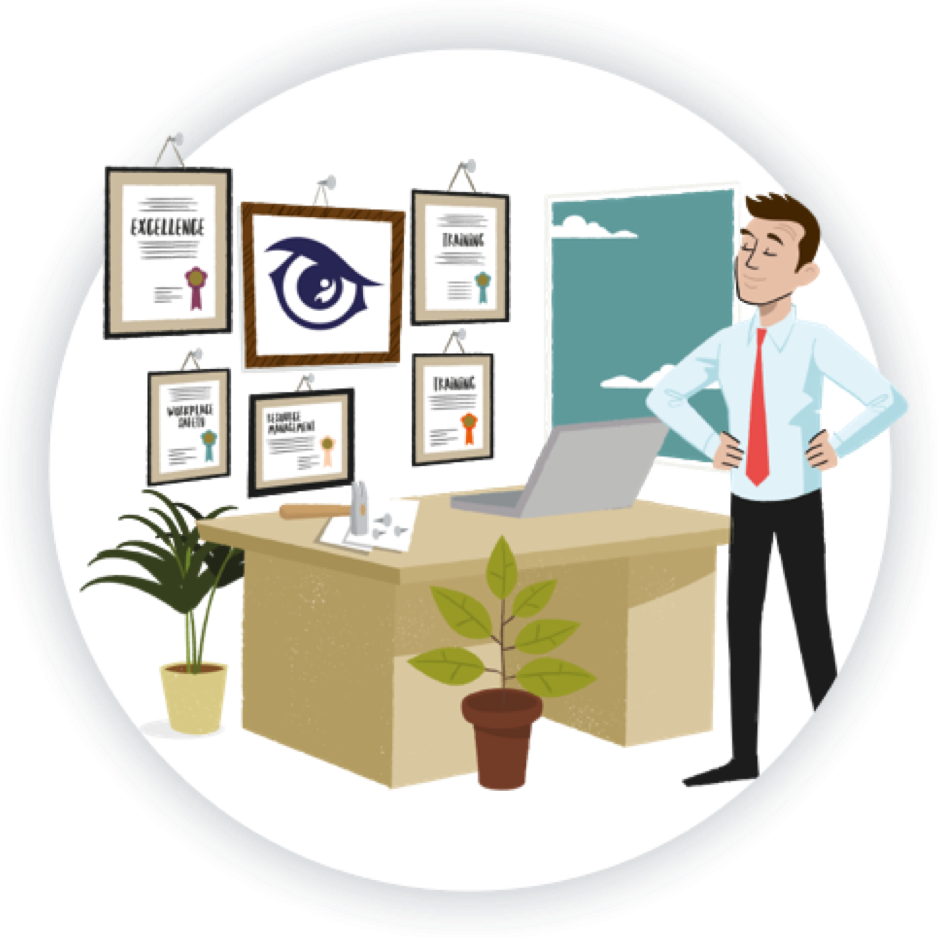 Entry Requirements:
To become a Painter and Decorator, specific qualifications are not typically required, but having a good general education and some relevant skills and knowledge can be beneficial. Most individuals in this profession learn through on-the-job training, apprenticeships, or vocational courses. However, here are some suggested qualifications that may help you in this career:
Mathematics and English: These core subjects are valuable in almost any career as they improve your communication skills and numerical abilities. Being able to accurately measure, estimate materials, and calculate costs is important in painting and decorating.
Design and Technology: Design and technology can provide you with a foundation in practical skills, materials, and tools, which can be very useful when working as a Painter and Decorator.
Art: While not essential, art can help you develop an understanding of colour theory, aesthetics, and design principles, which are important in the decorative aspect of the job.
Post School
You can get into this job through:
a college course
an apprenticeship
working towards this role
College
You could take a college course. In the UK, for example, courses include:
Diploma in Painting and Decorating
Level in On Site Construction
This will teach you some of the skills you'll need and help you to find a job as a trainee with a decorating company.
Apprenticeship
You could do a painter and decorator intermediate apprenticeship.
This will usually take 2 to 3 years to complete.
Work
You could work as a painter and decorator's labourer or 'mate'. Your employer may give you the chance to take further training on the job to become a qualified painter and decorator.
Working Hours and Environment:
A typical week consists of 42-44 hours of work. You could be required to work evenings/weekends occasionally.
You could work at a client's business or at a client's home. Your working environment may be at height. You may need to wear protective clothing.
Career Path & Progression:
With experience, you could become a team supervisor or move into related areas like estimating, contract management, interior or set design.
You could work in heritage conservation, or set up your own business.
You could also move into apprentice training or teaching in a further education college.