Roustabout
Job Description:
Roustabouts work on oil and gas rigs, looking after equipment, unloading supplies and helping the drilling team with tasks.
Job Category:
Energy & Utilities
What you will do:
As a roustabout, you'll:
clean and look after the drilling deck and equipment
prepare drilling equipment for others to use
check pipes for leaks and report them
help technicians repair pumps, drills and leaks
operate lifting gear to unload and store supplies and equipment
Skills:
You have:
knowledge of public safety and security
the ability to use, repair and maintain machines and tools
to be able to carry out basic tasks on a computer or hand-held device
As well as: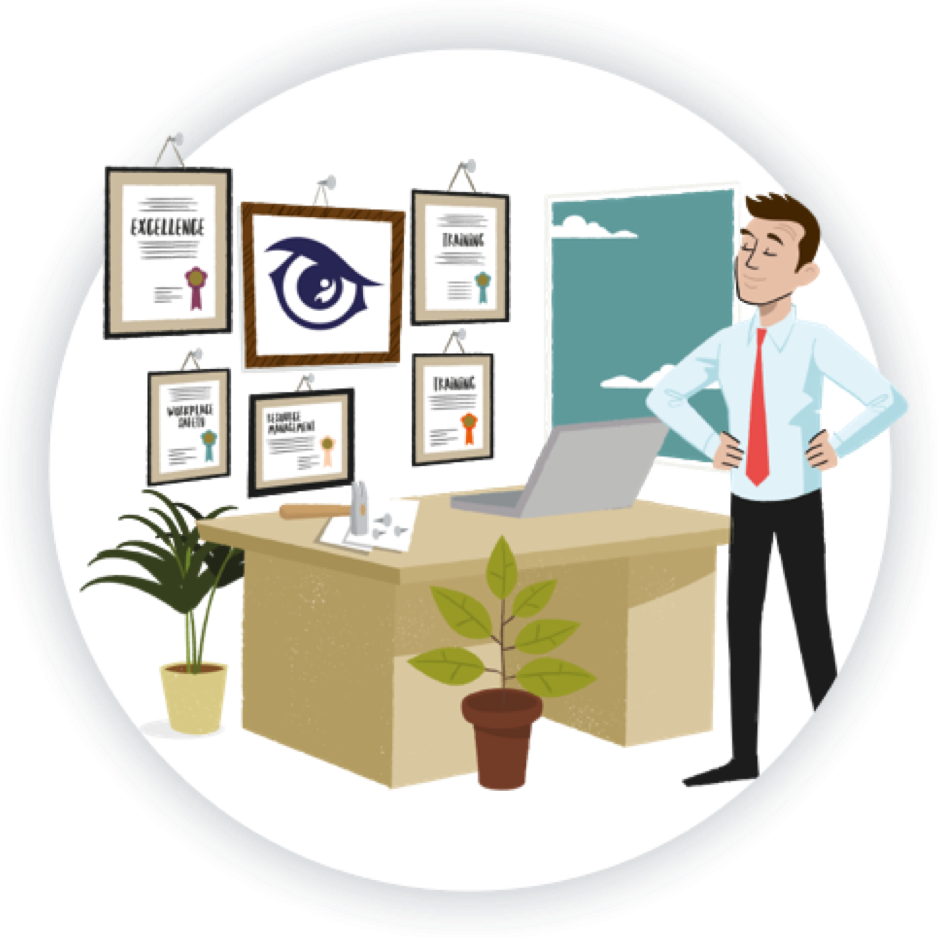 Entry Requirements:
School Subjects
Becoming a roustabout typically involves working in the oil and gas industry, specifically in entry-level positions on offshore drilling rigs or oil platforms. These roles often require physical labor and a willingness to work in challenging and remote environments. While there are no specific GCSE subjects that are mandatory for becoming a roustabout, certain subjects and skills can be helpful for preparing for this type of work.
Here are some GCSE subjects that could be beneficial:
Mathematics: Basic math skills are important for tasks such as measurements, calculations, and equipment maintenance.
Science: A basic understanding of science subjects like physics can be helpful for understanding concepts related to equipment operation and safety protocols.
Design and Technology: This subject can provide practical skills that may be relevant to tasks involving equipment maintenance and repair.
Physical Education (PE): Physical fitness and stamina are essential for the demanding physical labor often required in roustabout roles.
Health and Safety: While not a specific GCSE subject, having an understanding of health and safety principles is crucial for working in potentially hazardous environments.
It's important to note that while specific GCSE subjects can provide a foundation, the primary requirements for becoming a roustabout typically involve on-the-job training, certifications, and gaining relevant skills and experience in the field. Many individuals enter roustabout positions without formal educational prerequisites, focusing instead on demonstrating physical fitness, a strong work ethic, and a willingness to learn.
You can get into this job through an apprenticeship or by applying directly.
Apprenticeship
You could do an apprenticeship before applying to work on offshore rigs, such as an Engineering Operative Intermediate Apprenticeship or a Maintenance and Operations Engineering Advanced Apprenticeship.
Direct Application
You may be able to apply directly for jobs if you've got experience and qualifications related to oil, gas, engineering or construction.
Restrictions and Requirements
You'll need to:
complete basic offshore safety induction and emergency training
be over 18 years of age
have an offshore medical certificate
Working Hours and Environment:
Typically you could work 42 to 48 hours a week.
You could work on a rig. Your working environment may be physically demanding, outdoors in all weathers and at height. You may need to wear protective clothing and safety clothing and use safety equipment.
Career Path & Progression:
With experience, you could:
become a crane driver on an oil or gas rig
train more to become an offshore drilling worker
train to fix underwater pipes as a commercial diver