Scaffolder
Job Description:
Scaffolders put up scaffolding on buildings and structures to let other workers do their jobs safely.
Job Category:
Engineering & Construction
What you will do:
On a job, you will:
unload scaffolding from a lorry
create a stable base on the ground
put up scaffolding poles and attach horizontal tubes to them
fix scaffolding to a building
lay planks across scaffolding for workers to walk on
fix guard rails and safety nets
check the scaffold is secure before handing over
take down scaffolding at the end of a job
Skills:
You'll need:
knowledge of building and construction
knowledge of public safety and security
the ability to operate and control equipment
to be able to carry out basic tasks on a computer or hand-held device
As well as:
physical fitness and endurance
to be thorough and pay attention to detail (organisational skills)
patience and the ability to remain calm in stressful situations
the ability to work well with others (teamwork skills)
the ability to work well with your hands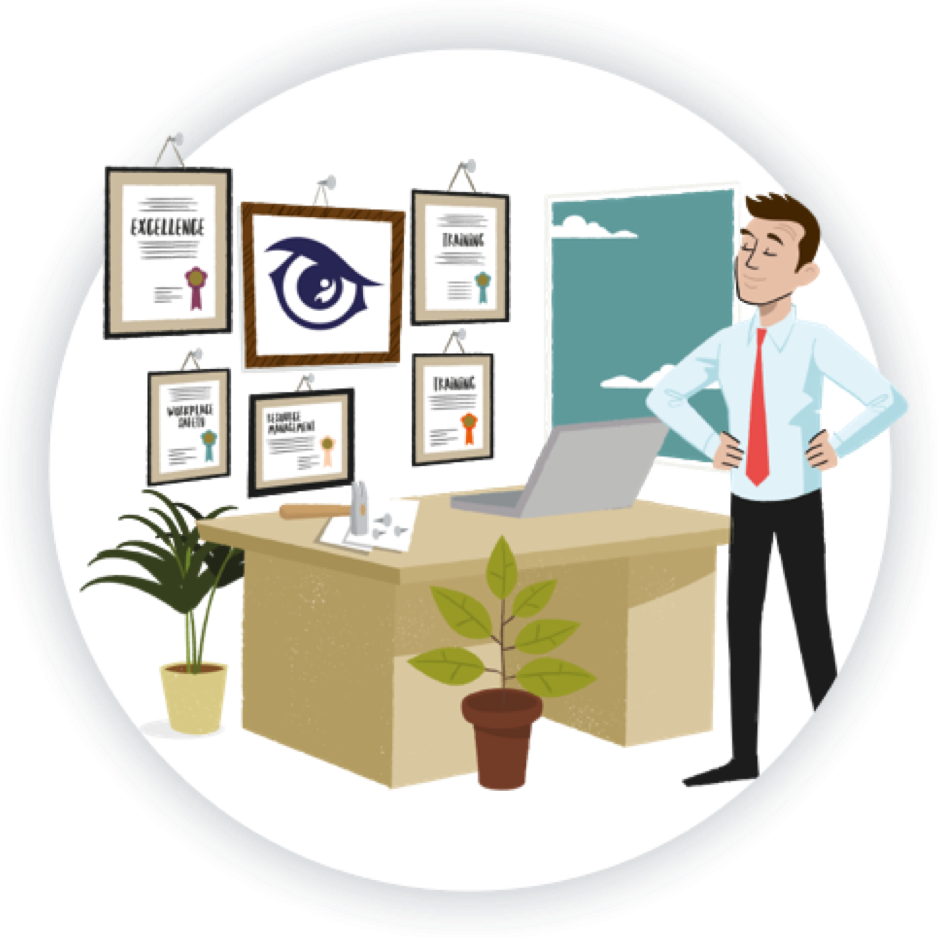 Entry Requirements:
Becoming a scaffolder typically involves hands-on training and apprenticeship programs, rather than specific subjects. However, certain subjects and skills can be beneficial if you're considering a career in scaffolding.
Here are some subjects and skills that can be helpful:
Mathematics: Basic math skills are crucial for measuring and calculating dimensions, angles, and load capacities when setting up scaffolding.
Design and Technology: Courses in design and technology can provide a foundational understanding of construction principles, materials, and structural considerations.
Physics: Physics can help you understand concepts related to forces, load-bearing capacities, and the properties of materials used in scaffolding.
Physical Education (PE): Scaffolding work can be physically demanding, so being in good physical shape is important.
Practical Skills: Developing practical skills, such as using tools, working with your hands, and having a good spatial awareness, can be crucial in a scaffolder's work.
Health and Safety: Familiarity with health and safety regulations and procedures is crucial in scaffolding to ensure safe working conditions.
Construction or Woodworking Courses: If available, courses related to construction, carpentry, or woodworking can provide valuable knowledge and skills relevant to scaffolding.
While specific subjects are not mandatory, it's important to emphasise that practical, hands-on experience and on-the-job training are the primary pathways to becoming a qualified scaffolder.
Post School
You can get into this job through:
a college course
an apprenticeship
working towards this role
College
You could start by taking a college course like a Level 1 or 2 Certificate in Construction Operations.
This will teach you some of the skills you'll need to get a trainee position with a company.
Apprenticeship
You can train through a scaffolder intermediate apprenticeship.
This will usually take 18 months to complete. You'll do on-the-job training and spend time at a college or training provider.
Work
You could join a company as a trainee scaffolder or scaffolding labourer, and get qualifications on the job. Employers will look for a good general standard of education.
Career tips
Experience as a construction site labourer may be helpful when looking for work.
Working Hours and Environment:
Typically you could work 43 to 45 hours a week.
You could work on a demolition site, at a client's business or on a construction site.
Your working environment may be at height, dirty, outdoors in all weathers, physically demanding and you'll travel often.
You may need to wear safety clothing and use safety equipment.
Career Path & Progression:
Look at progression in this role and similar opportunities.
You could be a scaffolding gang supervisor. You could also become a scaffolding designer, a site safety inspector or construction manager. With further training, you could work in other areas of construction.
You might also set up your own business.