Glazier
Job Description:
Glaziers install and repair glass in houses, hotels, offices and shops.
Job Category:
Manufacturing & Electronics
What you will do:
On a typical day you could:
choose glass for the job
remove old or broken panes, beading and putty
work out how much glass is needed for each job
follow diagrams and measurements to cut glass to size
fit new glass and make sure the sealing is watertight
shape glass using diamond or wheel-cutting tools
make decorative glass panels or double glazing units
Skills:
You'll need:
knowledge of building and construction
knowledge of maths
to be able to carry out basic tasks on a computer or hand-held device
As well as:
customer service skills
to be thorough and pay attention to detail
the ability to work well with your hands
the ability to work well with others (teamwork skills)
persistence and determination (drive)
physical skills like lifting, bending and carrying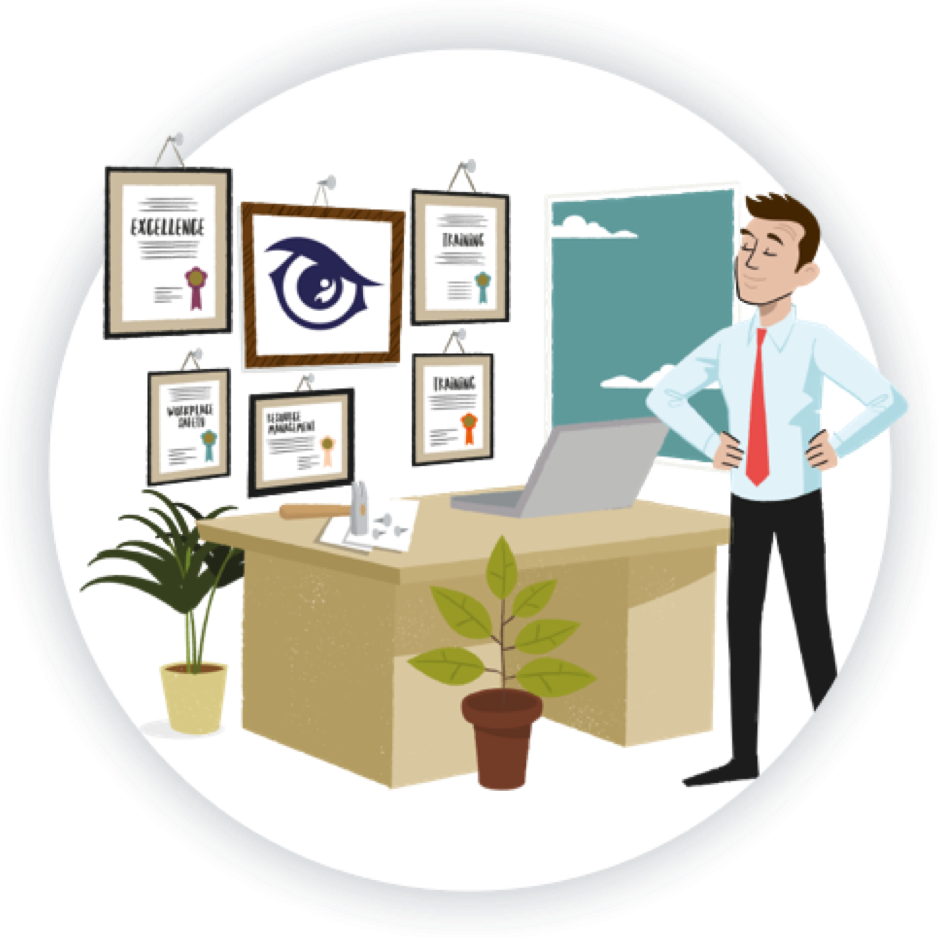 Entry Requirements:
To become a Glazier, there are no specific subjects that are mandatory. However, certain subjects and skills can provide you with a strong foundation for pursuing a career in glazing. Additionally, you may want to explore post high school training or apprenticeship programs to develop specialised skills in glazing. Here are some subjects and skills that can be beneficial:
Mathematics: Strong mathematical skills are important in glazing for accurate measurements and calculations when cutting and installing glass.
Design and Technology: Courses in design and technology can provide you with practical skills in working with materials, tools, and equipment, which are transferable to glazing.
Physics: A basic understanding of physics principles can be useful for understanding the behaviour of glass and its properties.
English: Effective communication skills, both written and verbal, are important for documenting work orders, communicating with clients, and working as part of a team.
Post School
You can get into this job through:
an apprenticeship
working towards this role
applying directly
Apprenticeship
You could get into this job through an intermediate apprenticeship in fenestration installation.
Work
You could start as a glazier's assistant and train on the job.
Direct Application
You can apply directly for jobs. There are no set entry requirements, though you'll need maths skills to measure and work out dimensions.
Experience in carpentry and joinery or window manufacturing will also be helpful.
Working Hours and Environment:
A typical week consists of 43-45 hours of work. You could be required to work evenings/weekends/bank holidays on a rota.
You could work at a client's home or at a client's business. Your working environment may be at height. You may need to wear safety clothing and use safety equipment.
Career Path & Progression:
With experience, you could work on specialist projects, like restoration work on churches or listed buildings.
Other options include moving into site management, estimating or glass product design.
You could also work in the automotive industry, repairing and replacing windscreens on vehicles.